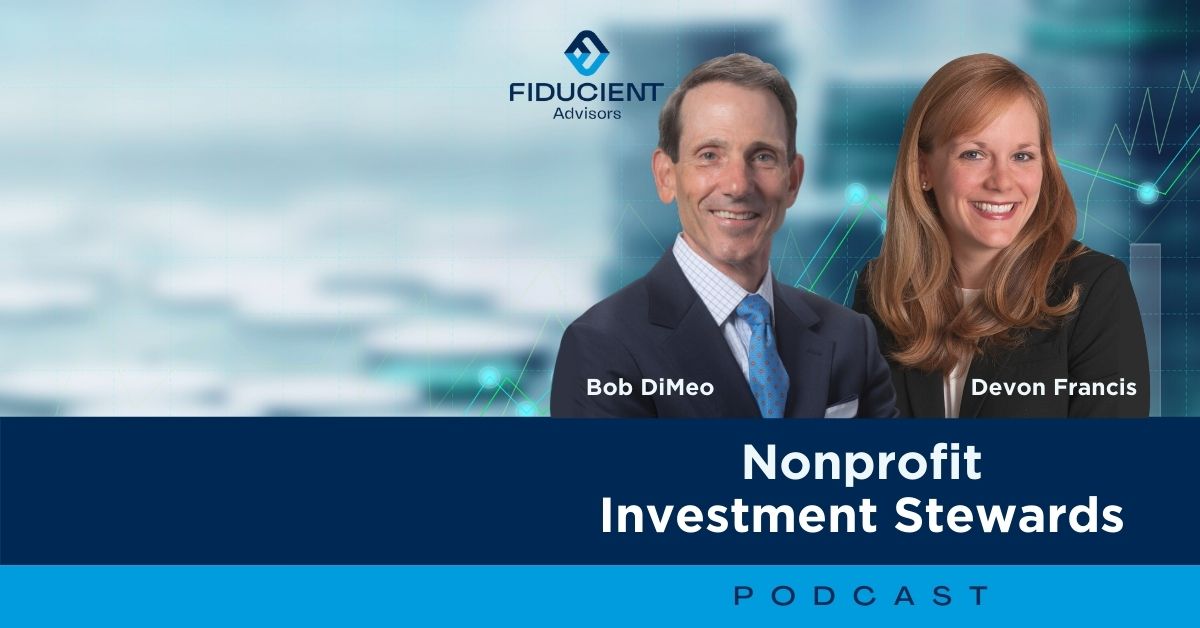 Episode 19 – Senior Living Communities and Their Unique Financial Considerations – with David Bordonaro
It is projected that by the year 2025, more than 50% of the population will be aged 65 and older.
Leadership at senior living communities must keep up and adapt to changes in the industry to be financially prepared for the future of senior living.
In this episode, Bob DiMeo and Devon Francis sit down with David Bordonaro, president of McLean Senior Living Community, as they talk about the senior living industry, its opportunities and its financial challenges. David shares how McLean has updated their business model to reflect changes within the sector, and how they manage their investments. 
In this episode, you will learn:
The changes McLean has implemented to better serve their community

The various investment pools that fall under the McLean umbrella

Which services offered by McLean have had the greatest growth

How inflation could impact the senior living industry as a whole

And more!
Tune in now to discover how McLean evolved their business model and how their investments could impact the next generation of seniors!
Resources: Fiducient Advisors | Bob DiMeo | Devon Francis | David Bordonaro | McLean | Episode 17: 10 Habits of Effective Investment Committees
Podcast: Play in new window | Download | Embed