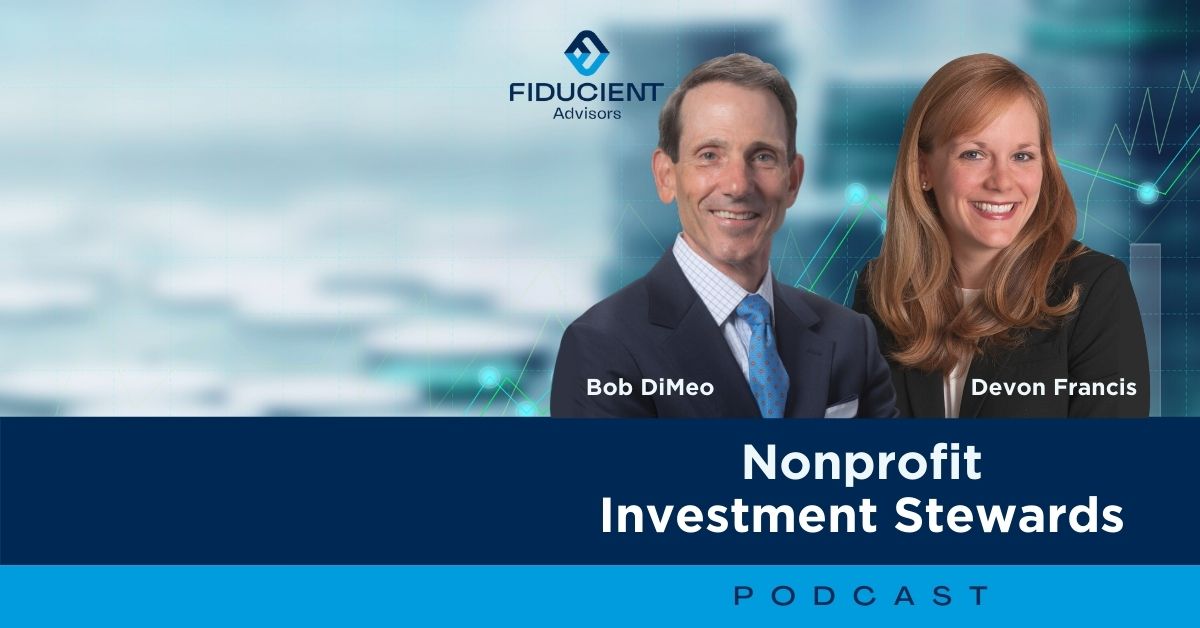 Episode 42 – Investment Considerations, DEI, Nonprofit Leadership, and More with Mellody Hobson
How concerned should we be with market and economic trends? How can we improve our DEI efforts? What are opportunities and challenges should nonprofit leaders be focusing on? These are some of the pressing questions we hear from clients.
Join Bob DiMeo and Devon Francis as they speak with one of the most in-demand guests Mellody Hobson, co-CEO & president at Ariel Investments, a firm managing nearly $18 billion in assets. Mellody shares valuable insight into current investment trends, along with strategies to make your organization more diverse and inclusive.
You will learn:
Effectively diversifying your portfolio, given the recent performance of various asset classes

Ways to overcome the "unconscious bias" that sabotages your DEI efforts

How to evaluate investment managers and firms through a DEI lens

Valuable advice for nonprofit leaders to help them drive positive, systematic change

And more!
Tune in to hear Mellody Hobson's expert insights on how investors, including nonprofit organizations, can thrive in the current environment!
Resources: Email the Stewards | Fiducient Advisors | Bob DiMeo | Devon Francis | Mellody Hobson on LinkedIn | Ariel Investments | "The Difference: How the Power of Diversity Creates Better Groups, Firms, Schools, and Societies" by Scott Page
About Our Guest:
As Co-CEO, Mellody Hobson is responsible for management, strategic planning, and growth for all areas of Ariel Investments outside of research and portfolio management. Outside of Ariel, Mellody is a nationally recognized voice on financial literacy. She currently serves as Chair of the Board of Starbucks Corporation and as a director of JPMorgan Chase. Previously, Mellody served as Chairman of the Board of DreamWorks Animation until the company's sale and was also a long-standing board member of the Estée Lauder Companies. Mellody's community outreach includes her role as Chairman of After School Matters, a Chicago non-profit that provides area teens with high-quality after school and summer programs. Additionally, she is vice chair of World Business Chicago; co-chair of the Lucas Museum of Narrative Art; and a board member of the George Lucas Education Foundation and Bloomberg Philanthropies.
Podcast: Play in new window | Download | Embed