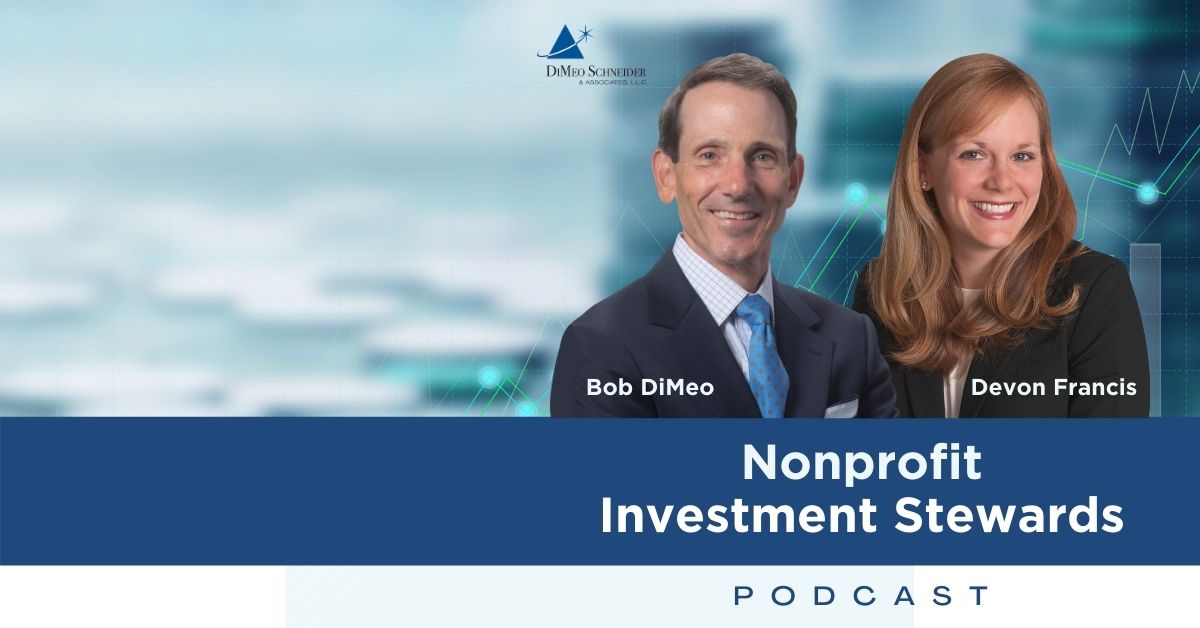 Episode 5 – How the 2020 Elections Could Impact Nonprofit Investors — with Frank Kelly
With the 2020 Elections mostly over, what do investors, nonprofits, and charitable organizations need to consider in managing their portfolios? 
To explore the answer, join Bob DiMeo, Devon Francis, and Deutsche Bank's Head of Global & Public Affairs , Frank Kelly, in this episode. They discuss the impact the elections could have on investors, especially those in the nonprofit sector.
In this episode, you will learn:
What the election results mean for the economy and nonprofits

How stocks and  bonds might react an a potential silver lining 

Answers to common questions about the future of the nonprofit world

The impact of the election on nonprofits and their endowment investments 

And more!
Tune in now to learn what you should consider when investing in this post-election environment!
Resources: DiMeo Schneider & Associates L.L.C. | Bob DiMeo | Devon Francis | DWS America | Kevin Sheehan | Frank Kelly | FREE GUIDE: 6 Tips to Managing Nonprofit Investments
Podcast: Play in new window | Download | Embed