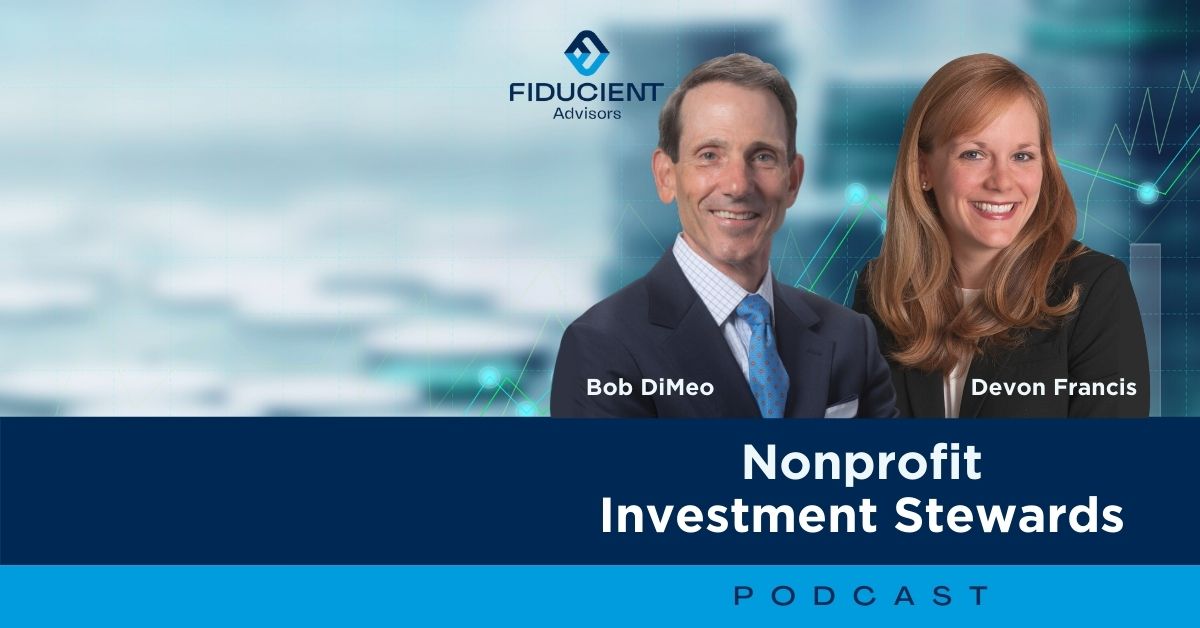 Episode 63 – Get to Know Fiducient Advisors' New CEO Sabrina Bailey
On July 31st, 2023, a new and exciting chapter began for Fiducient Advisors. With great pleasure, we introduce you to Fiducient Advisors' new CEO Sabrina Bailey!
With a proven track record of astute financial stewardship and a penchant for strategic brilliance, Sabrina brings a wealth of experience that promises to steer Fiducient toward even greater heights.
In this episode, Bob DiMeo and Devon Francis announce Bob's transition to the role of chairman at Fiducient Advisors while introducing Sabrina Bailey as the new CEO. Sabrina sheds light on her professional experience, leadership style, future goals, personal hobbies, and more.
You'll discover:
What this leadership transition means for Fiducient Advisors and its clients

Sabrina's past experiences at the London Stock Exchange Group, Northern Trust, and other esteemed institutions

Top priorities for Sabrina and how she plans to foster collaboration and innovation

What Sabrina likes to do outside of work

And more!
Resources: Email the Stewards | Fiducient Advisors | Bob DiMeo | Devon Francis | Sabrina Bailey | Insights by Fiducient Advisors (Research, Blogs, Podcasts) | "Why Greatness Cannot Be Planned: The Myth of the Objective" by  Kenneth O. Stanley and Joel Lehman
About Our Guest:
In her role as CEO, Sabrina is responsible for leading the firm's strategic vision and direction to help our clients prosper. Sabrina has decades of leadership experience within the investment consulting and financial services divisions of Mercer International, Willis Towers Watson, Northern Trust and the London Stock Exchange Group, plc (LSEG). Sabrina holds an MBA in organizational leadership. Beyond her professional achievements, Sabrina is committed to giving back to the community. She is an Advisory Board Member for Salvation Army Chicago-Metro and the Co-Founder and President of Grow For Hope, a nonprofit focused on empowering women through employment and education.
Podcast: Play in new window | Download | Embed