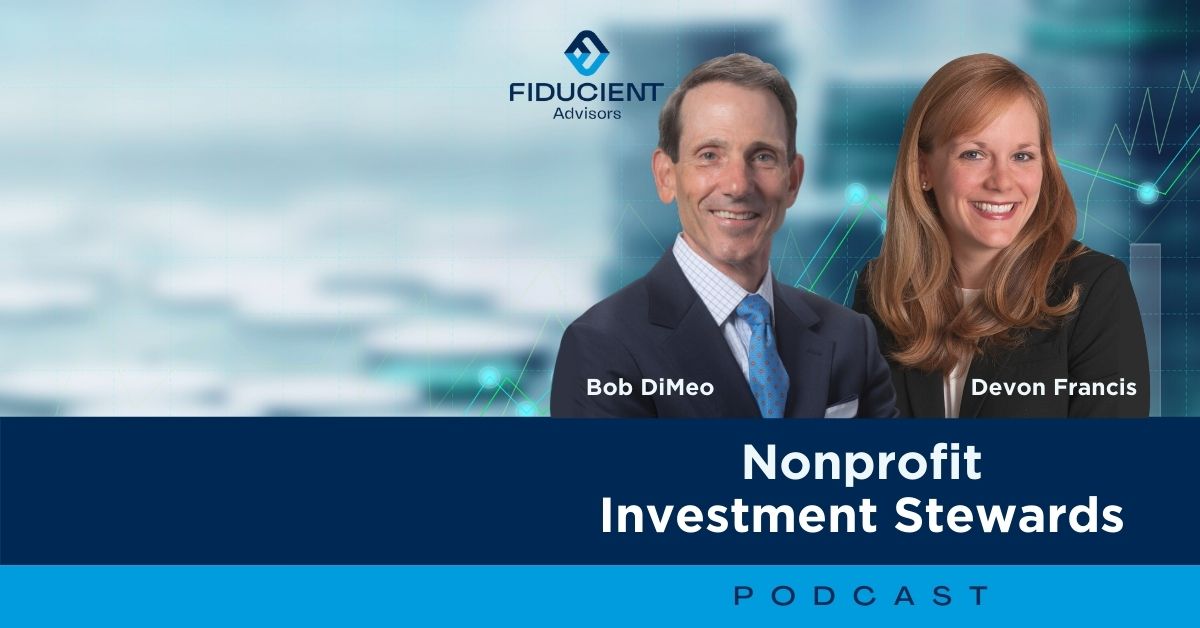 Episode 22 – Achieving Your Charitable Mission Through Private Foundations — With Adam Newell
For high-net-worth families who are charitably inclined, private foundations are a great way to make an impact while maintaining control over your investments.
In this episode, Bob DiMeo and Devon Francis speak with Adam Newell, partner at Fiducient Advisors and director of consulting at The Wealth Office®. Adam helps charitable foundations overcome common challenges, shares investment strategies used by successful families and discusses how foundations might avoid getting flagged by the IRS.
You will learn:
Portfolio management tips to help your foundation meet the 5% spending requirement

How private foundations differ from donor-advised funds

Tax considerations to keep in mind while making investment decisions

Ways to involve future generations in your nonprofit's charitable mission

And more!
Tune in to learn how you can successfully manage your private foundation with Adam Newell.
Resources: Email the Stewards | Fiducient Advisors | Bob DiMeo | Devon Francis | FREE GUIDE: 6 Tips to Managing Nonprofit Investments | ADAM NEWELL BIO I Adam Newell on LinkedIn
About Our Guest:
As a partner at Fiducient Advisors and director of consulting for The Wealth Office®, Adam Newell, CFA®, CFP®, is responsible for the oversight of the firm's Wealth Office® consultants and setting the strategic direction for the group's consulting business. He also provides investment expertise to a number of high-net-worth families, private foundations, and nonprofit clients. Adam is a voting member of the Investment Committee that sets investment policy, establishes the framework for asset allocation and approves investment managers.
Podcast: Play in new window | Download | Embed