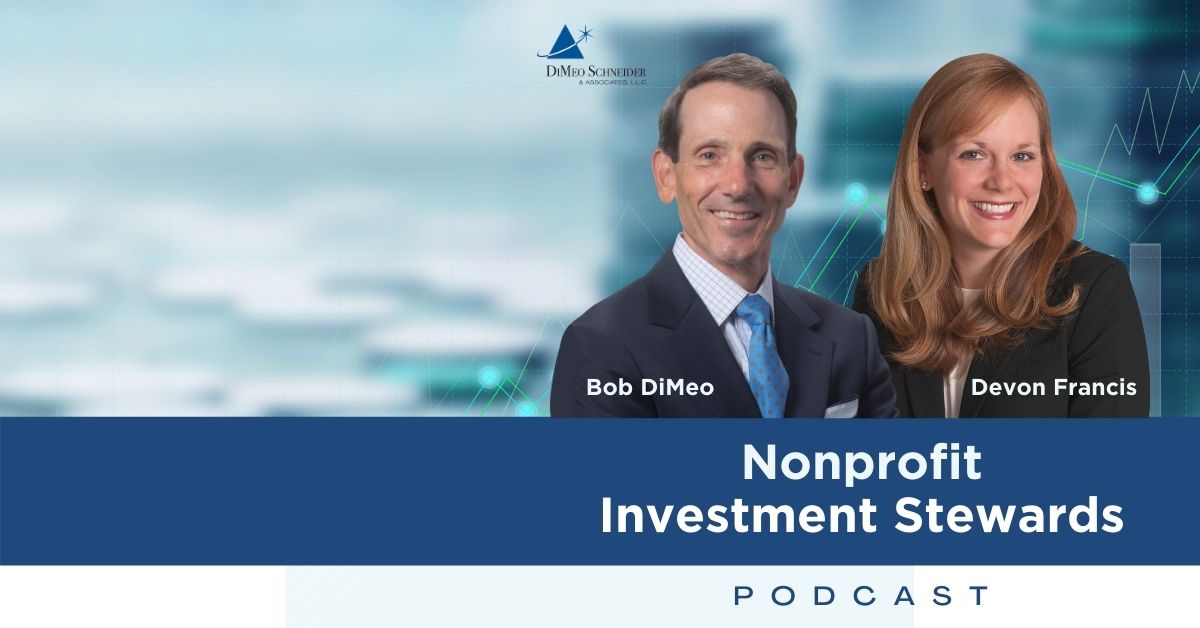 Episode 12: How Associations Manage their Investments — With Ahmed Farruk
Do you have a thorough understanding of how associations manage their investments?
If not, get ready for your crash-course in all-things associations in today's episode with DiMeo Schneider's Ahmed Farruk!
As DiMeo Schneider's Washington, D.C. regional director and as a senior consultant, Ahmed has years of experience in working with associations and helping them further their missions. Today, he shares his expertise and knowledge on everything you need to know about associations and their investing practices! 
In this episode, you will learn:
The different types of Associations and their investment pools

4 ways associations generate revenue

Key differentiators between associations and traditional endowments and foundations

How the pandemic has impacted budgets and investments

And more!
Join us today to learn about associations and how they manage their investments! 
Resources: DiMeo Schneider & Associates L.L.C. | Bob DiMeo | Devon Francis | Ahmed Farruk | FREE GUIDE: 6 Tips to Managing Nonprofit Investments
Podcast: Play in new window | Download | Embed