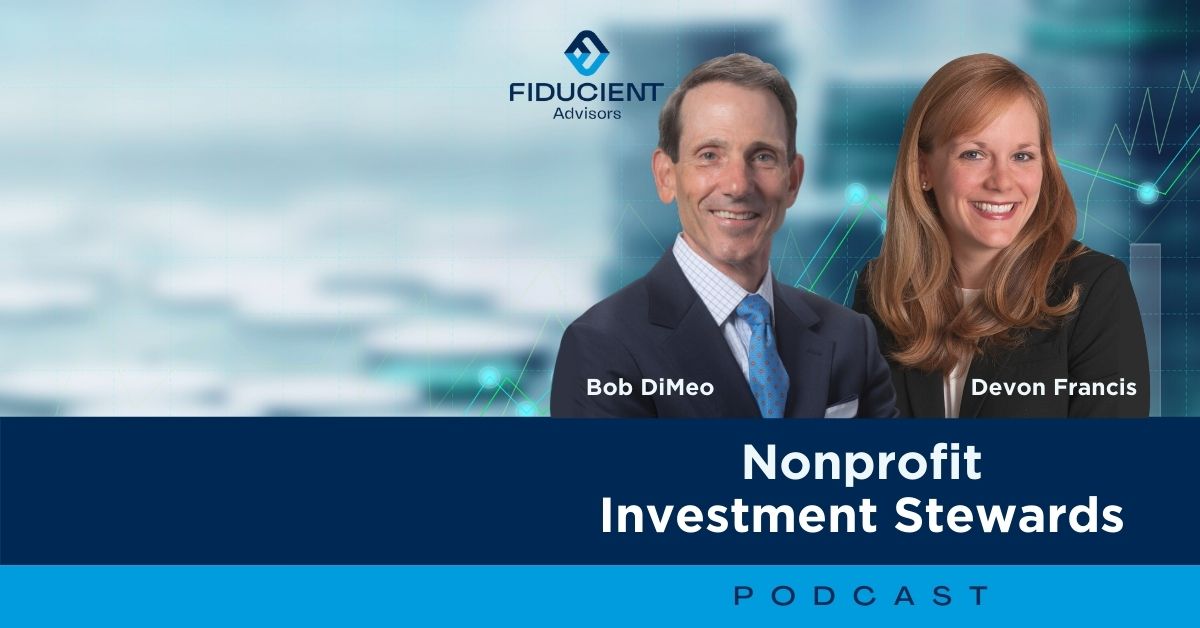 Episode 44 – Nonprofits in Higher-Ed: Current Outlook, Opportunities, and Challenges with Rev. Dr. Brian Friedrich
This can be a challenging environment for nonprofit organizations, especially those in higher education, contending with investments, revenue, operations, and more.
In this episode, Bob DiMeo and Devon Francis speak with Rev. Dr. Brian Friedrich, president at Concordia University-St. Paul. They discuss the current outlook for higher-ed organizations, including major opportunities and challenges facing them today.
You will learn:
Latest trends in enrollment, operations, and advancement in the higher education space

Reasons to focus on sustainability and long-term results while overseeing endowments

The impact of rising interest rates on an organization's finances

Tips to help achieve greater alignment among committee and board members

And more!
Tune in to learn about the current opportunities and challenges for nonprofits, especially in higher education!
Resources: Email the Stewards | Fiducient Advisors | Bob DiMeo | Devon Francis | Brian Friedrich on LinkedIn | Email Brian Friedrich | Concordia University, St. Paul | Endowments & Foundations Consulting at Fiducient Advisors
About Our Guest:
The Rev. Dr. Brian Friedrich is the 10th president of Concordia University, St. Paul. Prior to returning to his alma mater, Friedrich served as President of Concordia University, Nebraska from 2004-2019, holding several positions in development and administration. He was appointed as vice president for institutional advancement in 1997 and was named the president of Concordia Foundation, Inc. in 2003 before being named president in 2004. Friedrich is a vice president of the Concordia University System, member of the Colloquy Committee of The Lutheran Church—Missouri Synod, trustee of Mill Neck Foundation and Lutheran Friends of the Deaf boards, a director of the Council of Independent Colleges of Nebraska, a director of the National Association of the Council of Independent Colleges and Universities, a member of the Seward Rotary Club and St. John Lutheran Church.
Podcast: Play in new window | Download | Embed