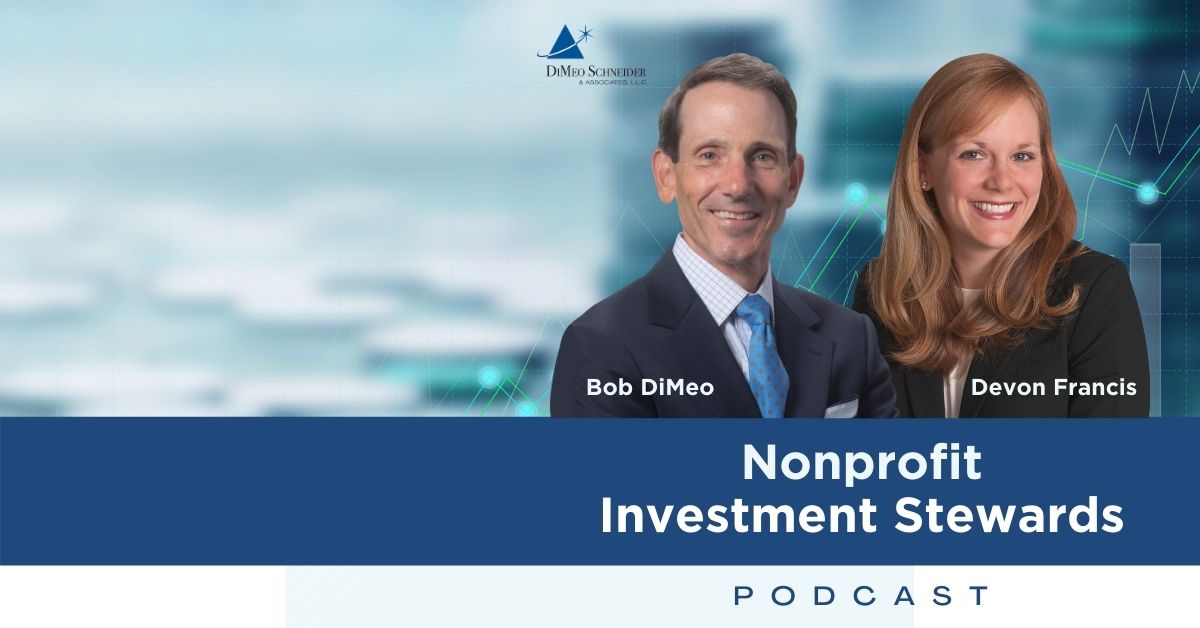 Episode 11: How To Hire a Good Investment Consultant — With Brad Alford
Episode 11: How To Hire a Good Investment Consultant — With Brad Alford
When the time comes for your endowment or foundation to hire a new investment consultant, how should you go about the process? 
And how can you stack the odds in your favor to hire an investment consultant who is well-suited for your charitable organization and its mission? 
Find out in this episode, as Bob DiMeo and Devon Francis chat with Alpha Capital Management founder, Brad Alford. Brad shares his expertise and exclusive insight on how he helps nonprofit leaders find the best investment consultant
In this episode, you will learn:
Why nonprofit investment committees make use of search firms

The primary value endowments and foundations receive from search firms

How to find the right investment advisor for your nonprofit

How the OCIO indices benefit nonprofit investors

And more!
Listen now to discover tips for finding the right investment consultant for your nonprofit! 
Resources: DiMeo Schneider & Associates L.L.C. | Bob DiMeo | Devon Francis | Alpha Capital Management | FREE GUIDE: 6 Tips to Managing Nonprofit Investments
Podcast: Play in new window | Download | Embed