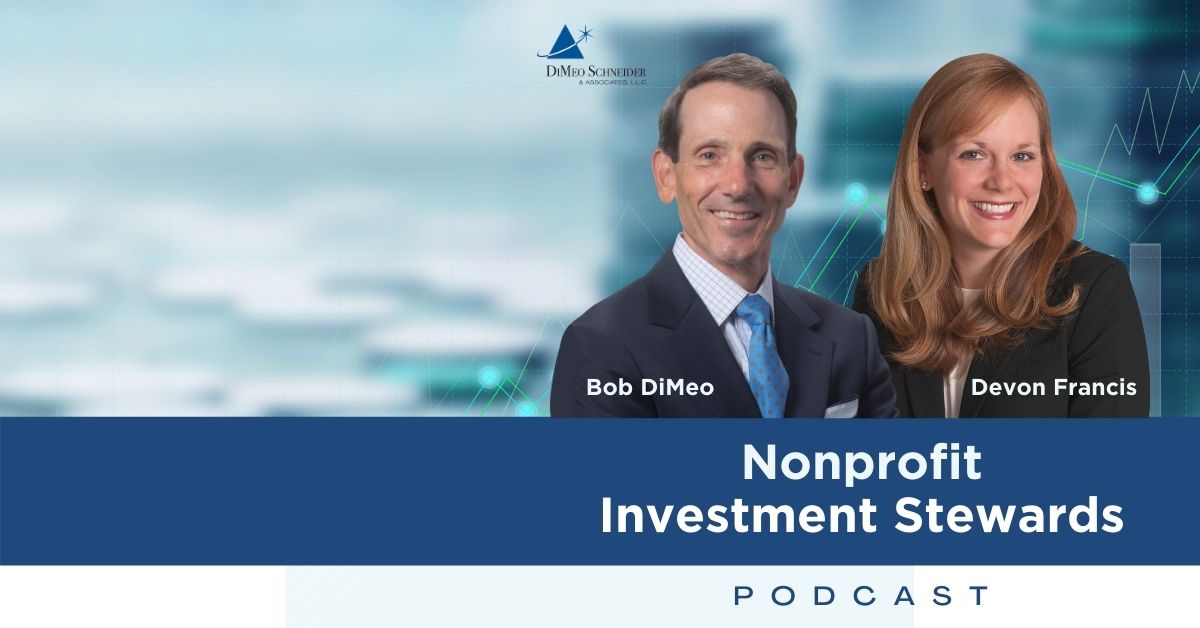 Episode 10: ESG Investing for Stewards: Part 3 — With Kaitlin Bergan
Episode 10: ESG Investing for Stewards: Part 3 — With Kaitlin Bergan
Charitable organizations and endowment funds are at the forefront of the ESG movement.
With increased interest in this investment strategy, how might the ESG landscape evolve?
In this third and final part of their ESG mini-series, Bob DiMeo and Devon Francis join BlackRock director Kaitlin Bergan to explore this and more. Kaitlin shares her experience with sustainable investing solutions across asset classes and reveals the trends she sees in mission aligned investing, both today and in the years to come.
In this episode, you will learn:
Challenges endowments can face when implementing ESG investing strategies

The difference between exclusionary and inclusionary strategies

How the U.S. compares to other parts of the world with sustainable investing 

The importance of shareholder engagement in mission aligned investing

And more!
Tune in today to learn about the forces bringing ESG investing to the forefront of nonprofit and endowment investing!
Resources: ESG Investing for Stewards: Part 1 | ESG Investing for Stewards: Part 2 | DiMeo Schneider & Associates L.L.C. | Bob DiMeo | Devon Francis | Kaitlin Bergan | BlackRock | FREE GUIDE: 6 Tips to Managing Nonprofit Investments 
Podcast: Play in new window | Download | Embed