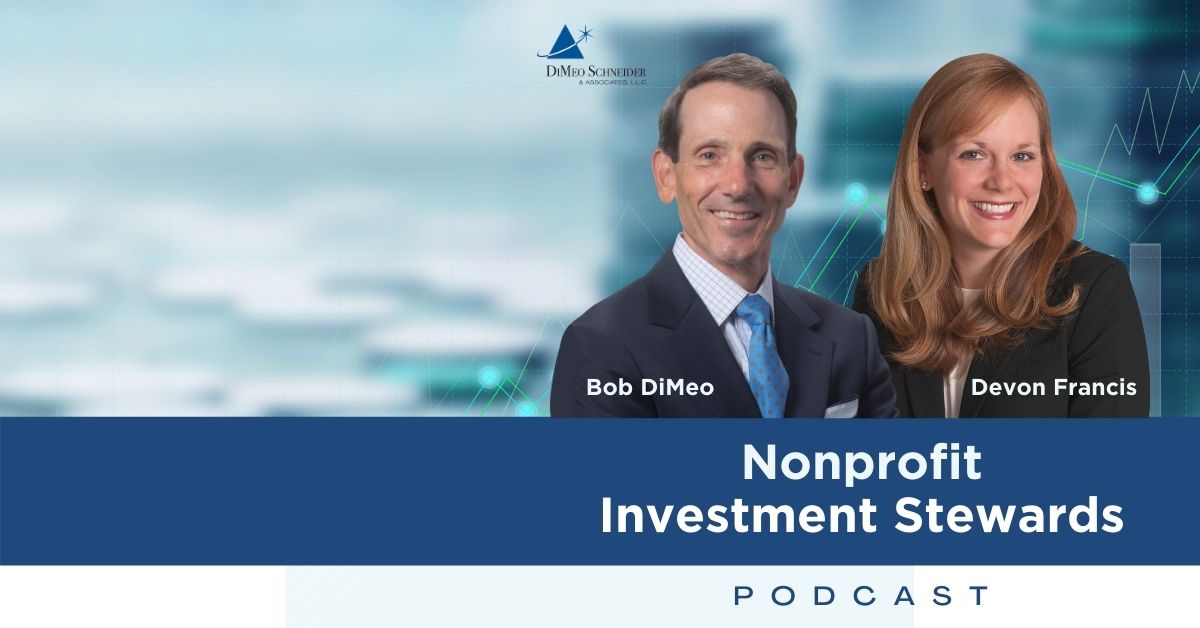 Episode 3 – Community Foundations and Current Challenges — With Roberta Herman Dietrich
Episode 3 – Community Foundations and Current Challenges — With Roberta Herman Dietrich
Community foundations are essential pillars of our societies.
But how has this unprecedented year impacted these organizations and the important work they do in communities?
To find out, Bob DiMeo and Devon Francis visit with Roberta Herman Dietrich of the Houston Jewish Community Foundation in today's episode. Roberta shares what the foundation does for its community and the challenges they face given the global pandemic, social unrest and more. 
In this episode, you will learn:
How the Houston Jewish Community Foundation helps donors fulfill charitable goals

The Foundation's investment committee and governance structure

How COVID-19 has affected the HJCF

An executive director's view on socially responsible investing

And more!
Tune in and learn about how community foundations are managing investments and serving their communities during COVID-19! 
Resources: DiMeo Schneider & Associates L.L.C. | Bob DiMeo | Devon Francis | Houston Jewish Community Foundation | FREE GUIDE: 6 Tips to Managing Nonprofit Investments
Podcast: Play in new window | Download | Embed