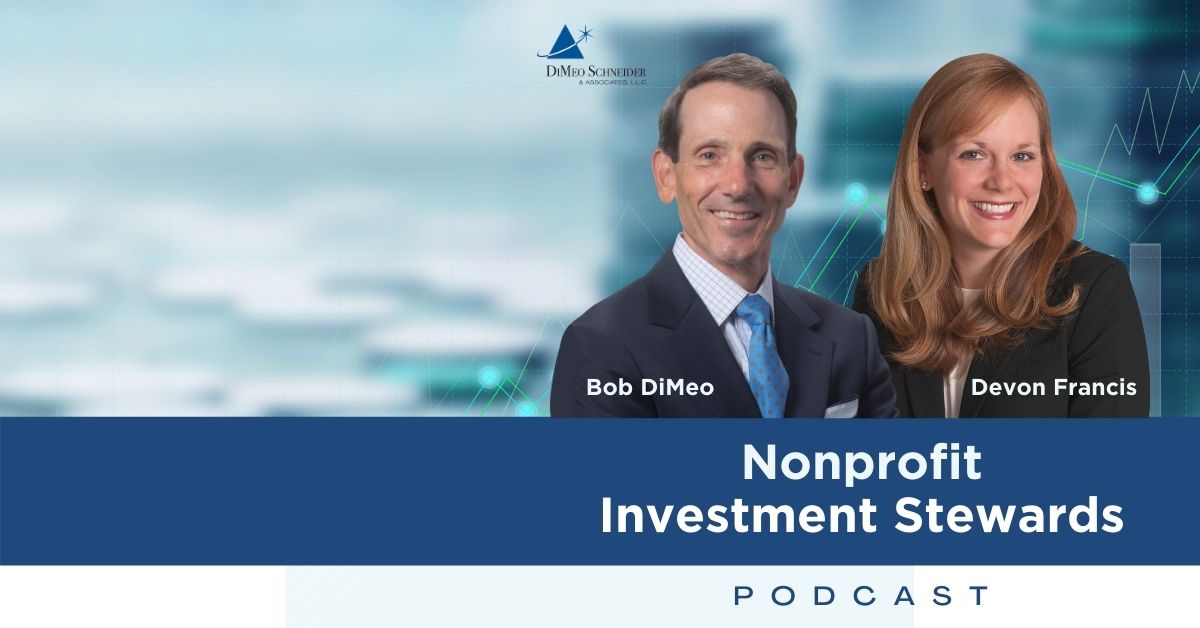 Episode 4 – Higher Education and COVID-19: Part 2 — With Bruce Laning
Episode 4 – Higher Education and COVID-19: Part 2 — With Bruce Laning
Managing endowments at higher education institutions regularly includes uncertainty and challenges. 
Now this seems more true than ever.
In part two of their mini-series on higher education, Bob DiMeo and Devon Francis join Wealthspire's Bruce Laning. As the chair of the Valparaiso University endowment investment committee, Bruce discusses the challenges endowment committees are dealing with in today's environment and how they plan to overcome them.
In this episode, you will learn:
How Valparaiso's endowment portfolio has evolved over the years

Views on active and passive endowment management

What makes for a good investment committee 

How Bruce helps committee members stay aligned with long-term goals 

And more!
Listen now to learn about endowment committees and the challenges they're facing in the current environment! 
Resources: DiMeo Schneider & Associates L.L.C. | Bob DiMeo | Devon Francis | Bruce Laning | Valparaiso University Endowment | FREE GUIDE: 6 Tips to Managing Nonprofit Investments
Podcast: Play in new window | Download | Embed