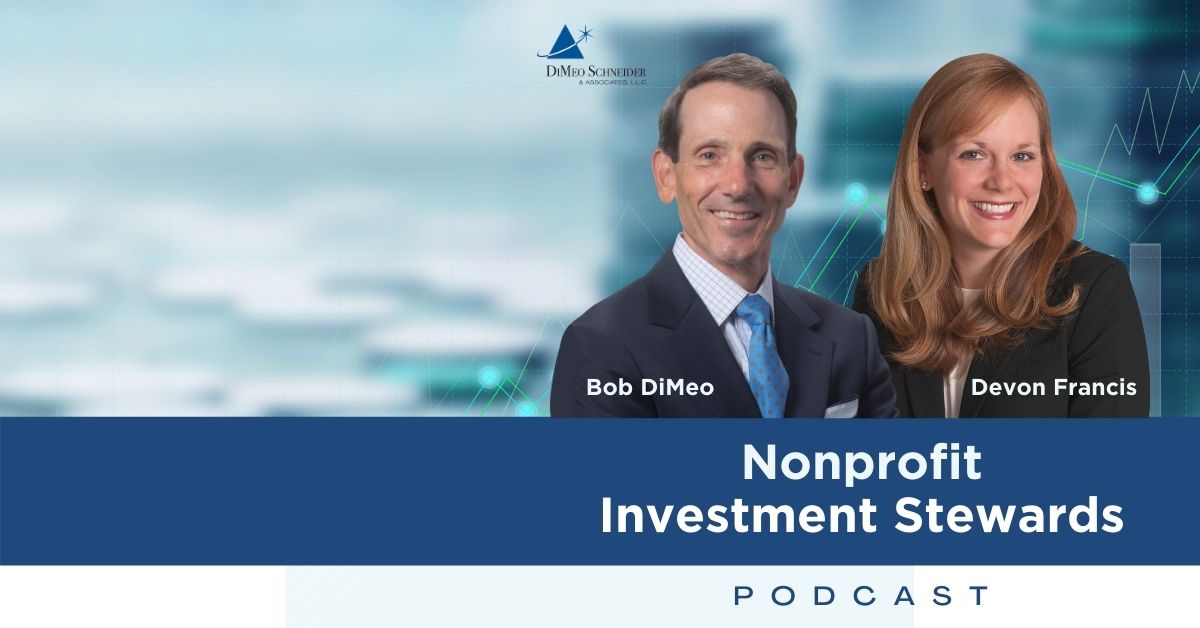 Episode 2 – Higher Education: Part 1 — With Donna M. Carroll
Episode 2 – Higher Education: Part 1 — With Donna M. Carroll
Higher education impacts everyone from employers to students. While these institutions bring many great benefits to our societies, like many others, they are now experiencing new challenges in the face of COVID-19. 
In this episode, Bob DiMeo and Devon Francis launch a new three-part mini-series on higher education with the help of Donna M. Carroll, the president of Dominican University. 
Donna shares her insight on how schools are navigating this pandemic and reveals the economic and financial impact of the crisis on these institutions and their endowments. She additionally provides insightful tips and strategies for ways schools can manage, and manage their investments, through this challenging time.
In this episode, you'll learn:
The challenges higher education institutions are facing

How COVID-19 has impacted endowments and donor giving 

Ways investment and finance committees plan to address the long-term security of their institutions

How the pandemic has changed higher education investment structures 

And more!
Tune in now to discover how higher education is navigating this pandemic!  
Resources: DiMeo Schneider & Associates L.L.C. | Bob DiMeo | Devon Francis  | Donna M. Carroll | FREE GUIDE: 6 Tips to Managing Nonprofit Investments
Podcast: Play in new window | Download | Embed