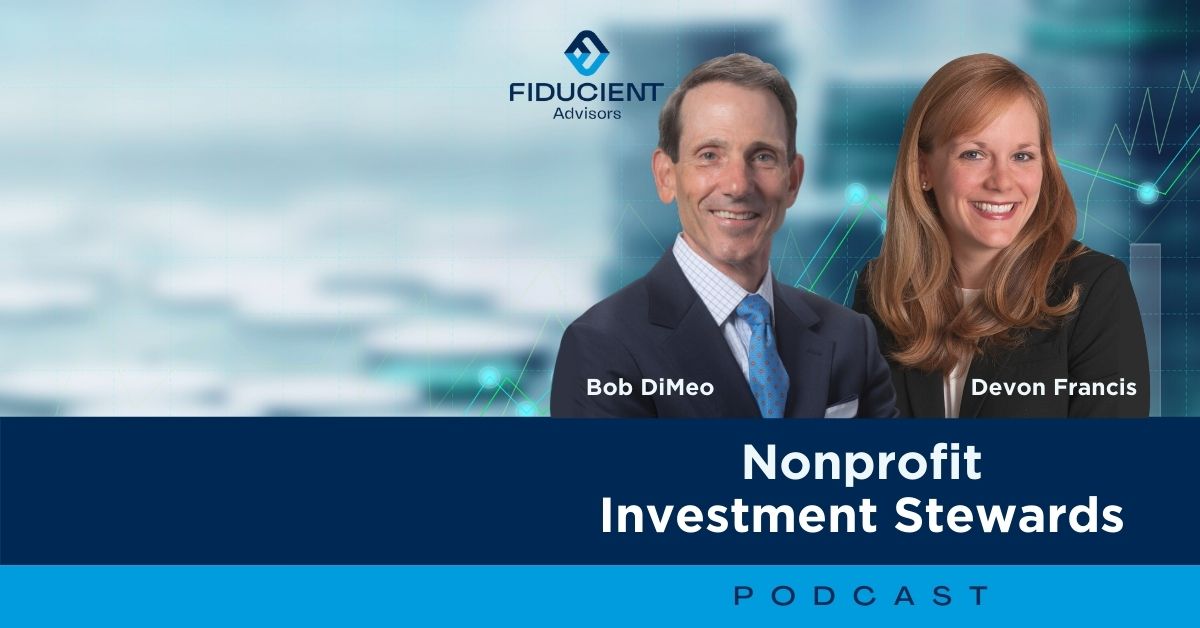 Episode 35 – The Current Investment Environment: Where Do We Stand? Where Are We Headed? with Matt Rice
Are stocks overpriced and about to tank? How will rising inflation impact your portfolio? How might the pandemic continue to impact the economy?
Find the answers to these questions in this episode, as Bob DiMeo and Devon Francis interview Matt Rice, Chief Investment Officer at Fiducient Advisors. They discuss key market trends from 2021 (stocks, bonds, and alternative investments) and what you can expect in 2022 and beyond.
You will learn:
The major asset classes that outperformed and what might to expect now

The outlook for all asset classes, considering rising inflation and the pandemic

Striving for better risk-adjusted investment return during uncertain times

The importance of diversification and long-term planning

And more!
Tune in to hear Matt Rice's expert insights on the current investment environment!
Resources: Email the Stewards | Fiducient Advisors | Bob DiMeo | Devon Francis | Matthew Rice
About Our Guest:
Matt joined Fiducient Advisors in 2001. As Fiducient Advisors' Chief Investment Officer, Matt leads the firm's investment strategy and research efforts. He also advises a number of the firm's nonprofit and corporate clients. Matt is a member of the firm's Executive Committee, Research Forum, Investment Committee, Discretionary Committee and Capital Markets Committee. Matt has co-authored two books, including Nonprofit Asset Management (John Wiley & Sons), which was published in 2012 and The Practical Guide to Managing Nonprofit Assets (John Wiley & Sons), published in 2005. Matt is a CFA® charterholder and member of the CFA Society Chicago and a Chartered Alternative Investment Analyst (CAIA®). Matt received a BA in Economics from Northwestern University, where he also played on the 1995 and 1996 Big Ten championship football teams. Matt now leads an easier lifestyle chasing after his two young children.
Podcast: Play in new window | Download | Embed