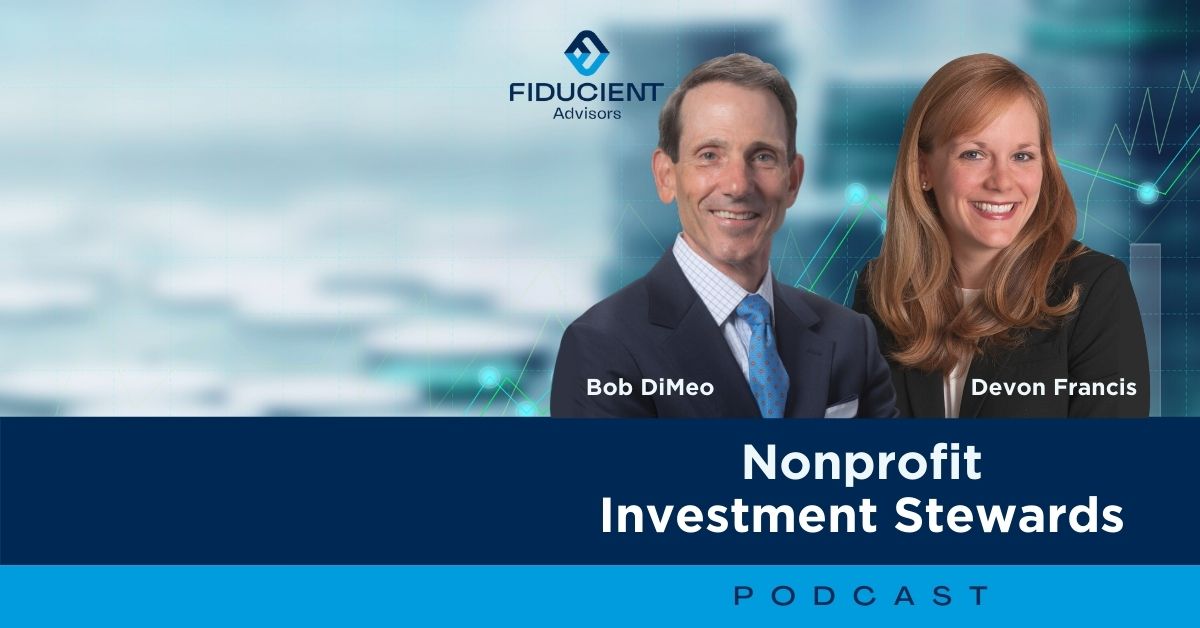 Episode 40 – How Museums and Attendance-Dependent Nonprofits Can Thrive Post-COVID with Laura Lott
Does your nonprofit's success rely heavily on memberships and attendance?
If yes, then it's likely that your organization faced a major downturn due to COVID-19.
In this episode, Bob DiMeo and Devon Francis speak with Laura Lott, president and CEO at American Alliance of Museums. They discuss strategies to help attendance-dependent nonprofits, such as museums and zoos, thrive post-COVID.
You will learn:
New ways to engage your community and monetize your services

Why many organizations lack financial sustainability in the first place

Tips for more effective investment and spending policies

How investment committees can approach ethical investing

And more!
Tune in to learn how you can help attendance-dependent nonprofits prosper! 
Resources: Email the Stewards | Fiducient Advisors | Bob DiMeo | Devon Francis | Laura Lott on LinkedIn | American Alliance of Museums (AAM) | AAM 2022-2025 Strategic Framework | How Museums Can Ethically Invest Their Money | Endowment and Foundations at Fiducient Advisors
About Our Guest:
Laura L. Lott began her tenure as president and CEO of the American Alliance of Museums in June 2015. A results-oriented, entrepreneurial, strategic leader with a track record of setting and achieving aggressive programmatic and financial goals, Laura served as the Alliance's chief operating officer since 2010. Laura also led the 2012 re-launch of the Alliance, including rebranding the organization and rebuilding its technical infrastructure and web/mobile presence, and redesigning its membership and excellence programs — leading to a nearly 70 percent increase in museum membership and the organization's first three profitable years in a decade. Prior to her work at the Alliance, Laura guided the evolution and growth of several nonprofit education organizations. Most recently, Laura served as chief financial officer and chief operating officer of The JASON Project, an international nonprofit education program at the National Geographic Society with a mission to inspire and motivate students to learn science through great explorers and events.
Podcast: Play in new window | Download | Embed