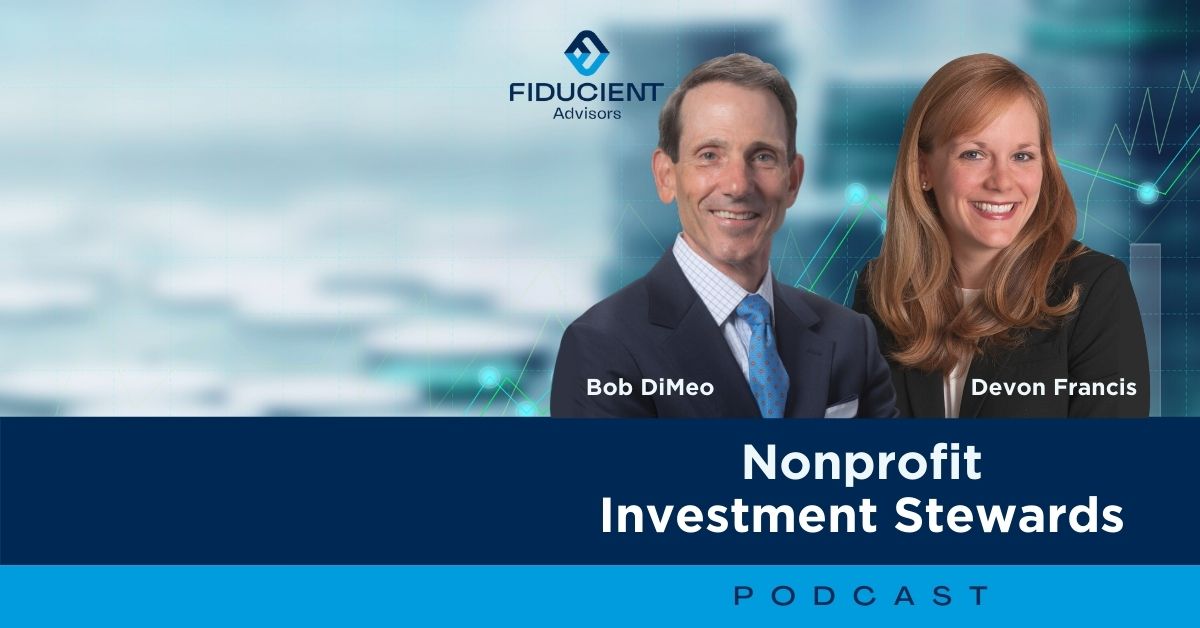 Episode 51 – Hedge Funds Revisited With Anthony Novara
Some investment committees are reluctant to own alternative investments because they don't understand the space well.
Or perhaps they are intimidated due to the complexity and cost.
In this episode, Bob DiMeo and Devon Francis speak with Anthony Novara, CFA®, research director of Fiducient Advisors' marketable alternatives group. They demystify hedge fund investing and its role in effective portfolio management, especially amidst high market volatility.
You will learn:
Five primary strategies used in hedge funds investing

Major pros and cons of hedge funds for endowments and foundations

Fund of funds — how they work, fee structures, and investment benefits

Why the notion "hedge funds are inherently riskier" may not always true

And more!
Tune in to learn how to navigate hedge funds and other forms of alternative investments!
Resources: Email the Stewards | Fiducient Advisors | Bob DiMeo | Anthony Novara on LinkedIn | Anthony Novara BIO | Nonprofits and Private Equity With Matt Kaminski (Ep. 29)
Podcast: Play in new window | Download | Embed