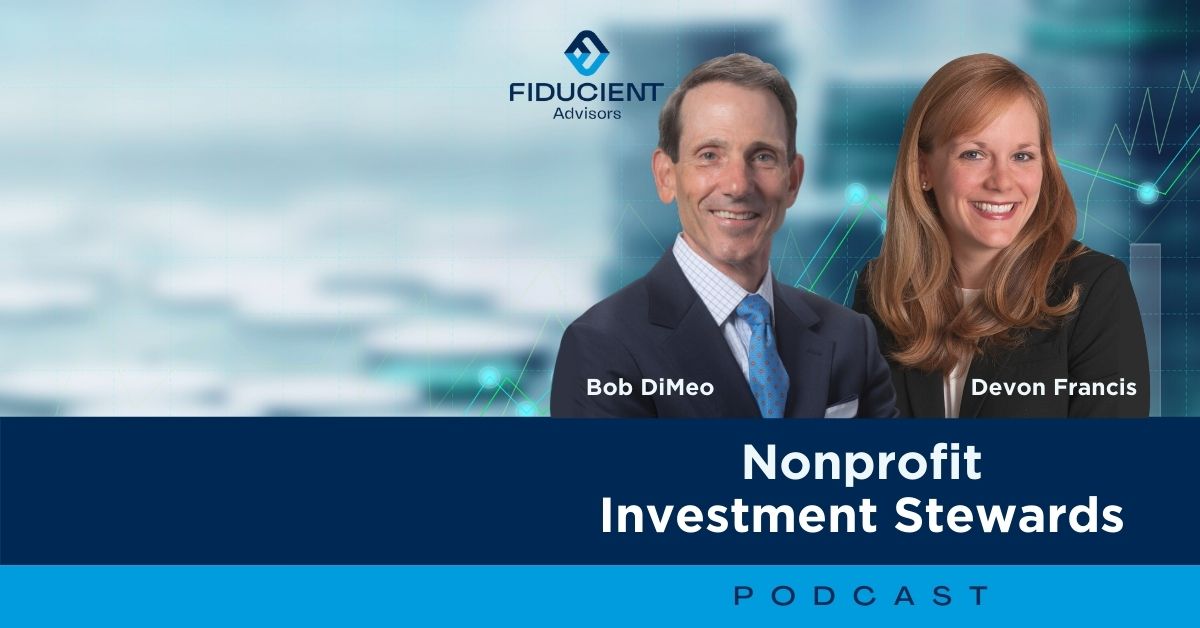 Episode 49 – Endowment Management,Fundraising, Investing, Spending and Other Key Considerations in Higher-Ed with Dr. Jim Reynolds
When raising funds for a new project, are you factoring in operating costs? What type of board and investment committee members do you recruit? How has spending and investing changed in 2022?
These are just some of the questions nonprofit leaders are asking today.
In this episode, Bob DiMeo and Devon Francis speak with Dr. Jim Reynolds, president at Millikin University. Having worked in higher education for over three decades, Dr. Reynolds shares his experience in advancing an organization's mission by adapting endowment management, fundraising, and spending policies to the current environment.
You will learn:
Why it's important to raise for maintenance during capital campaigns

The role of higher-ed institutions in bridging the income gap for its students

How to build well-balanced committees with diverse members

Steps taken by Millikin's investment committee to improve its ESG efforts

And more!
Tune in to unpack key considerations for nonprofit leaders today, in higher education and beyond!
Resources: Email the Stewards | Fiducient Advisors | Bob DiMeo | Dr. Jim Reynolds on LinkedIn | Millikin University | Webcast: Mid-Year Capital Markets and Economic Update
About Our Guest:
Dr. James Reynolds is the president of Millikin University, a Decatur-based private institution with a diverse population of about 2000 students. Millikin University consistently receives recognition as one of the nation's best colleges and is on Princeton review's Best in the Midwest list, Forbes America's top colleges rankings, and others. Prior to becoming Millikin's 16th president in 2020, Dr. Reynolds served as president of Wilmington College in Ohio, where he led the creation of a new campus-wide strategic planning process. Over his career, Dr. Reynolds' scholarly work has been published extensively and his classroom excellence has resulted in six teacher-of-the-year awards.
Podcast: Play in new window | Download | Embed