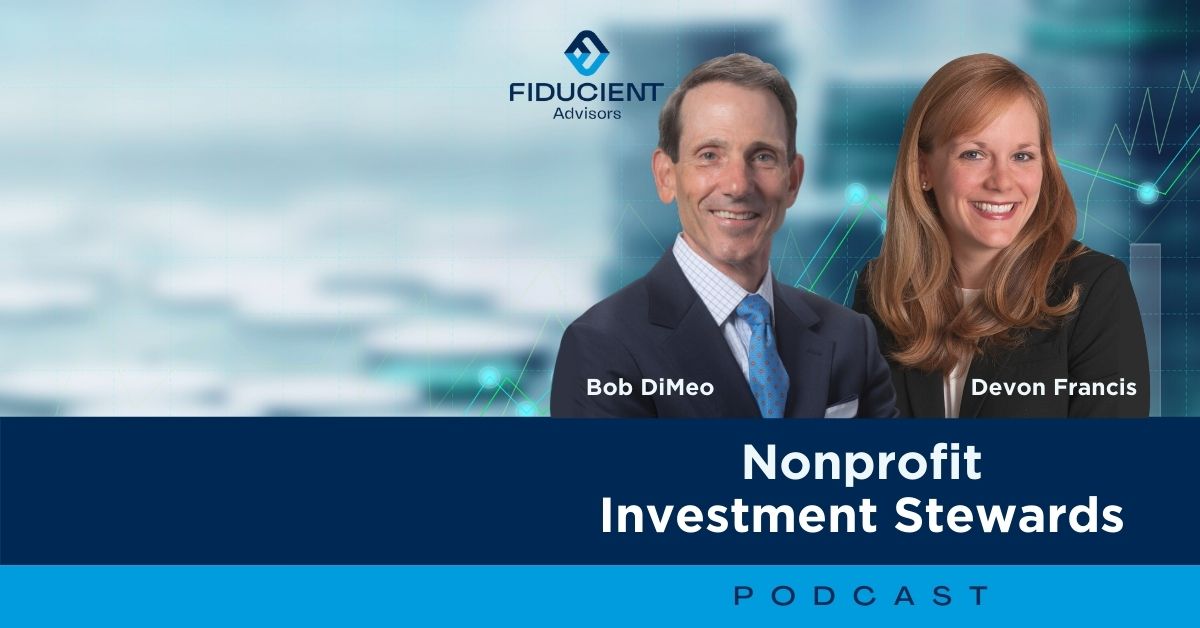 Episode 43 – Nonprofit Governance: How to Effectively Build Committees, Craft Policies, and Fill Gaps with Julia Boisvert
Effective governance is key to a nonprofit's success. It provides strategic direction to your organization.
There are multiple factors to consider — board and committee structures, decision-making authority, and investment policies, to name a few.
In this episode, Bob DiMeo and Devon Francis speak with Julia Boisvert, a member of Murtha Cullina LLP's Health Care and Tax-Exempt Organizations Practice Groups. Together, they help nonprofit leaders improve their governance structure and overall operational efficiency.
You will learn:
How nonprofits can increase their investment reserves with innovative strategies

Key considerations while creating investment and spending policies

How committees and board members can collaborate more efficiently

How to ensure that gifts/donations align with your organization's core values

And more!
Tune in to learn how you can establish effective governance at your charitable organization!
Resources: Email the Stewards | Fiducient Advisors | Bob DiMeo | Devon Francis | Julia Boisvert on LinkedIn | Contact Julia Boisvert | Murtha Cullina LLP
About Our Guest:
Julia Boisvert assists hospitals, physicians, physician practice groups, social service providers, and other for-profit and nonprofit health care providers with a variety of health care regulatory, corporate, and business issues. Julia has experience advising on corporate formation, governance matters, corporate transactions, employment matters, practitioner and facility licensure, Medicare and Medicaid reimbursement, HIPAA and privacy compliance, and fraud and abuse matters. She also has experience drafting a variety of agreements, including professional services agreements and employment agreements. For nonprofit providers, Julia also assists with filing for recognition of tax exemption, board management issues, charitable giving matters, and general operational issues.
Podcast: Play in new window | Download | Embed