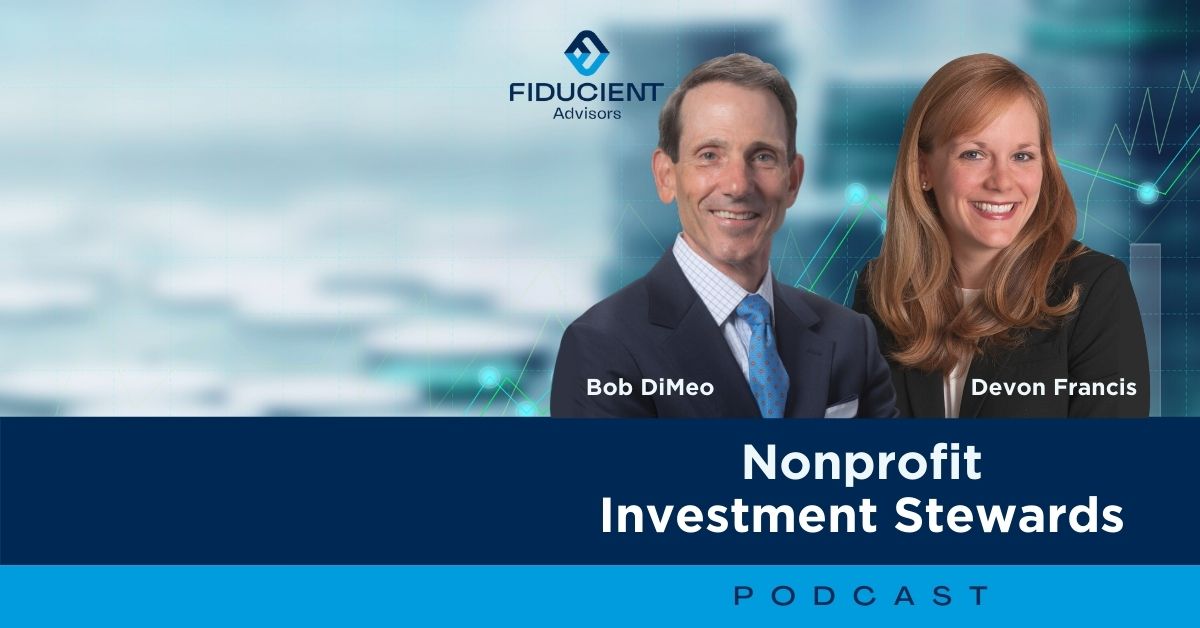 Episode 50 – Five Investing Paradoxes Impacting Nonprofits and Endowments
Did you know economic stability can lead to instability? Is it possible to spend less today in order to spend more later?
Investors encounter such paradoxes regularly, which can be deeply damaging to nonprofits and endowments.
In this episode, Bob DiMeo and Devon Francis discuss five major investing paradoxes you must keep in mind, especially during times of market volatility and economic uncertainty.
You will learn:
How to overcome the "complacency challenge" and achieve long-term stability

Why major changes in your spending policies might be required

Better strategies for dealing with volatile markets than "timing the market"

The dangers of extrapolation in the endowment investing world

And more!
Tune in to learn how to tackle market volatility with confidence by understanding five investing paradoxes!
Resources: Email the Stewards | Fiducient Advisors | Bob DiMeo | Three Top Financial Challenges Facing the Nonprofit Sector | Business Cycle Dating
Podcast: Play in new window | Download | Embed