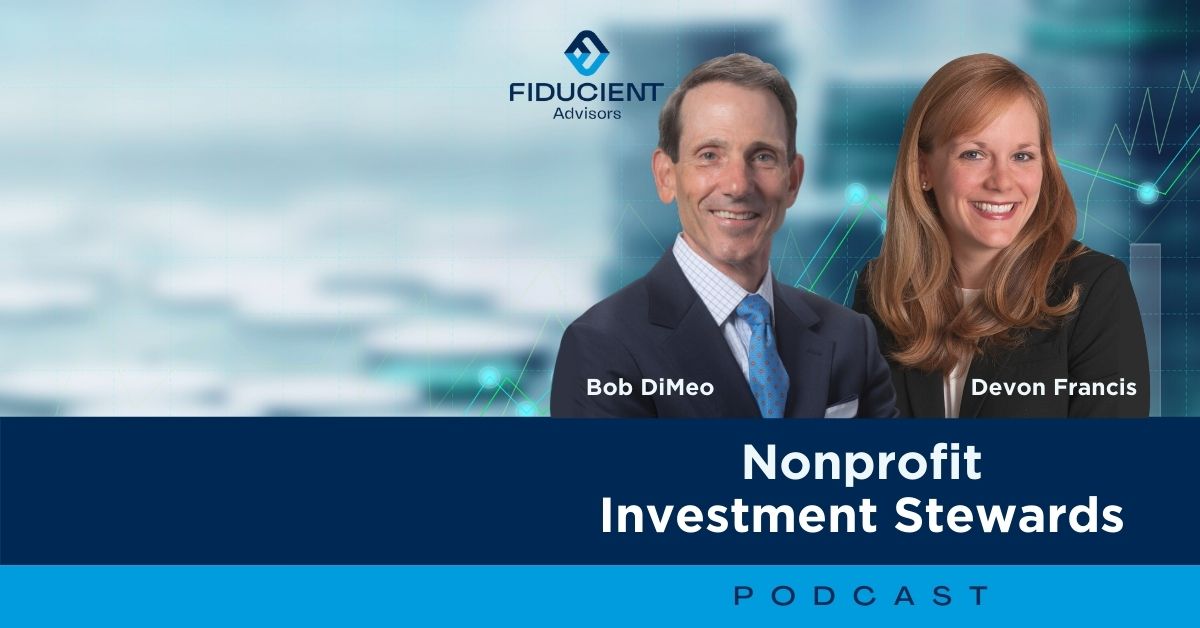 Episode 52 – Third Quarterly Quick Take of 2022: Key Market Updates with Brad Long
With continued market volatility, a rising US dollar, and upcoming midterm elections, it's time for our third Quarterly Quick Take of 2022.
In this episode, Bob DiMeo and Devon Francis speak with Brad Long, CFA®, partner and deputy chief investment officer at Fiducient Advisors. They discuss timely market and economic updates, including important portfolio implications for investors.
You will learn:
The deception of bear market rallies (and why you should beware)

The impact of a strengthening US dollar, and what it might mean for your endowment

Little-known benefits of high interest rates 

How investors can avoid "recency bias" while planning for the future

And more!
Tune in for timely market updates as we enter the final quarter of 2022!
Resources: Email the Stewards | Fiducient Advisors | Bob DiMeo | Devon Francis | BRAD LONG BIO | Brad Long on LinkedIn | Fiducient Advisors Insights (Research, Blog, and Podcasts)
Podcast: Play in new window | Download | Embed