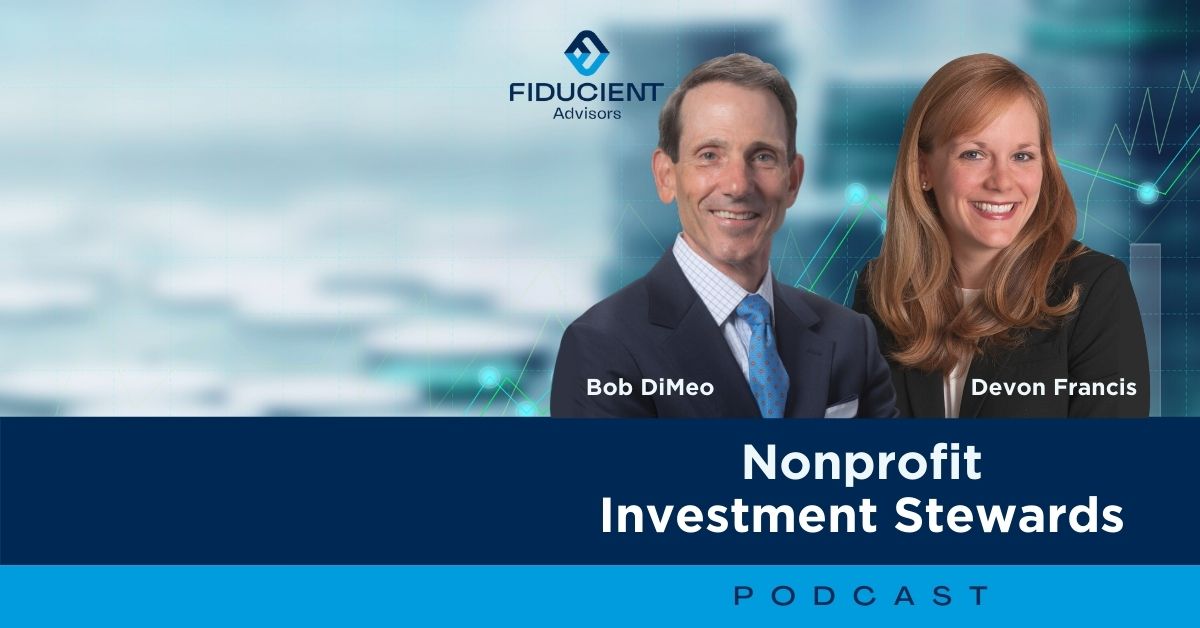 Episode 27 – 403(b) Retirement Plans Optimized for Nonprofits — With Vin Smith
Nonprofits seek to attract, retain and reward great people – an attractive retirement plan is part of the solve. 
In this episode, Bob DiMeo and Devon Francis speak with Vin Smith, partner and practice leader of the nonprofit defined contribution practice at Fiducient Advisors. They help nonprofit leaders better design their 403(b) plans, create efficient investment menus, and evaluate their existing fee structures to remain relevant.
You will learn:
How retirement plans for nonprofits have evolved, and how to optimize yours

How to create a fee structure that is fair for all plan participants, and helps avoid litigation

Best practices to optimize both governance and fund selection for 403(b) plans

Ways to incorporate ESG investing into your 403(b) plan 

And more!
Tune in to learn how you can help your nonprofits remain relevant in the 403(b) landscape!
Resources: Email the Stewards | Fiducient Advisors | Bob DiMeo | Devon Francis | Vin Smith on LinkedIn | Email Vin Smith
About Our Guest:
As a Partner and Senior Consultant in our Boston Office, Vin services institutional clients by providing advice and counsel on all areas of fund oversight including policy, asset allocation, manager research, portfolio structure, portfolio rebalancing, performance monitoring and overall investment policy. He serves on the firm's Defined Contribution Business Council and the Defined Contribution Discretionary Committee. Vin joined Fiduciary Investment Advisors, LLC in 2011, which combined with Fiducient Advisors in 2020. Prior to joining the firm, he was a senior member of the consulting teams at Cammack LaRhette Consulting and Longfellow Advisors. He earned his BSBA from Stonehill College and is an Accredited Investment Fiduciary®. Vin serves on the Board of Directors for Mentor Rhode Island, an affiliate of a national organization focusing on creating quality youth mentorship programs. His personal interests include running and fishing.
Podcast: Play in new window | Download | Embed