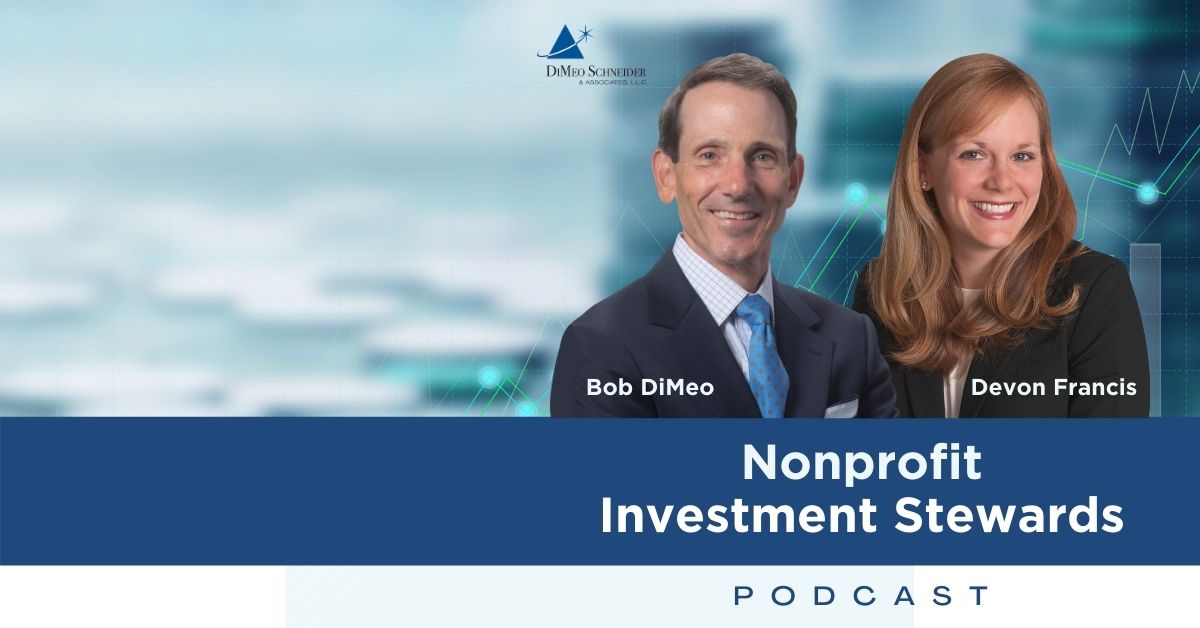 Episode 13: Effective Investment Strategies for Healthcare Systems — With Russ Gronewold
Episode 13: Effective Investment Strategies for Healthcare Systems — With Russ Gronewold
Hospitals and healthcare systems contend with a variety of challenges, and the need for effective management of their investment programs remains as important as ever.
Russ Gronewold, CEO of  Bryan Health, joins Bob DiMeo and Devon Francis in this episode to share insight and expertise. Together, they discuss important methods to help investment committees effectively manage a variety of investment pools, ranging from board-designated reserve funds to employee retirement plans.
In this episode, you will learn:
Tips on managing short- and long-term investment portfolios

The use of alternative and passive investments in hospital portfolios

How to incorporate enterprise risk into your investment strategy

Liability based pension investing

And more!
Tune in now to gain meaningful insight into investment strategies used by healthcare systems!
Resources: DiMeo Schneider & Associates L.L.C. | Bob DiMeo | Devon Francis | Russ Gronewold | Bryan Health | EMAIL the STEWARDS | FREE GUIDE: 6 Tips to Managing Nonprofit Investments
Podcast: Play in new window | Download | Embed