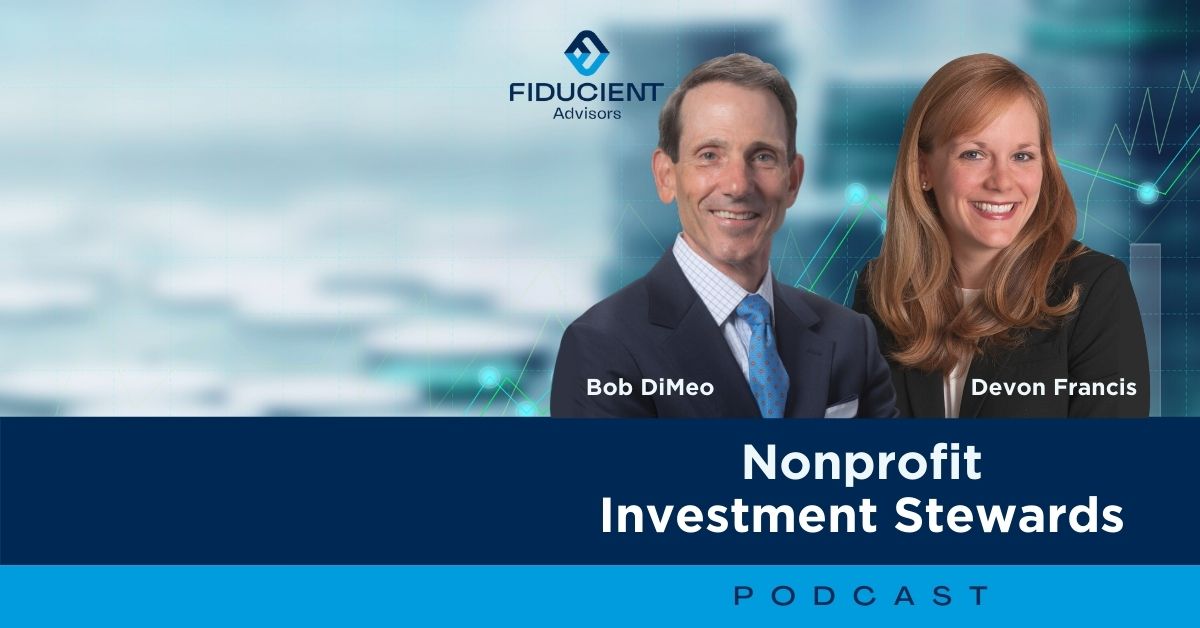 Episode 23 – Endowment Management and Operational Efficiencies: How Can You Achieve Both at the Same Time? — With Jeffrey Bethke
Episode 23 – Endowment Management and Operational Efficiencies: How Can You Achieve Both at the Same Time? — With Jeffrey Bethke
Amidst financial planning and endowment management, it's common for institutions to underestimate the impact that operations can have in sustaining a nonprofit.
In this episode, Bob DiMeo and Devon Francis are joined by Jeff Bethke, managing partner at Ingenuity Advising, to help your nonprofit optimize both financial and operational planning. Jeff draws from his experience as former executive vice president and CFO at DePaul University to explain how educational institutions can overcome common investment challenges while developing operational efficiencies.
You will learn:
How to tackle the looming demographic crisis facing higher education

Effective endowment management strategies for schools

Ways in which your nonprofit's finances and operations directly influence each other

Proven best practices for institutional governance and investment committee structures

And more!
Tune in to learn how you can achieve both financial and operational competence within your nonprofit.
Resources: Email the Stewards | Fiducient Advisors | Bob DiMeo | Devon Francis | FOUR SMART MOVES FOR INVESTMENT COMMITTEES | Jeffrey Bethke on LinkedIn | Ingenuity Advising | DePaul University | Niagara University | Navy Pier | Metropolitan Pier and Exposition Authority (MPEA) | Four Smart Moves for Endowment Investment Committees
About Our Guest:
Jeffery Bethke has more than 20 years of higher education and not-for-profit finance and operations experience and a decade in consulting and corporate management roles. Before launching Ingenuity Advising in 2021, Jeff served as executive vice president and chief financial officer at DePaul University, one of the nation's largest private universities, where he oversaw the institution's finance and budgeting functions, facility operations, human resources, information technology, internal audit, public safety, student housing, dining operations, community and government relations and other operational areas.
Podcast: Play in new window | Download | Embed