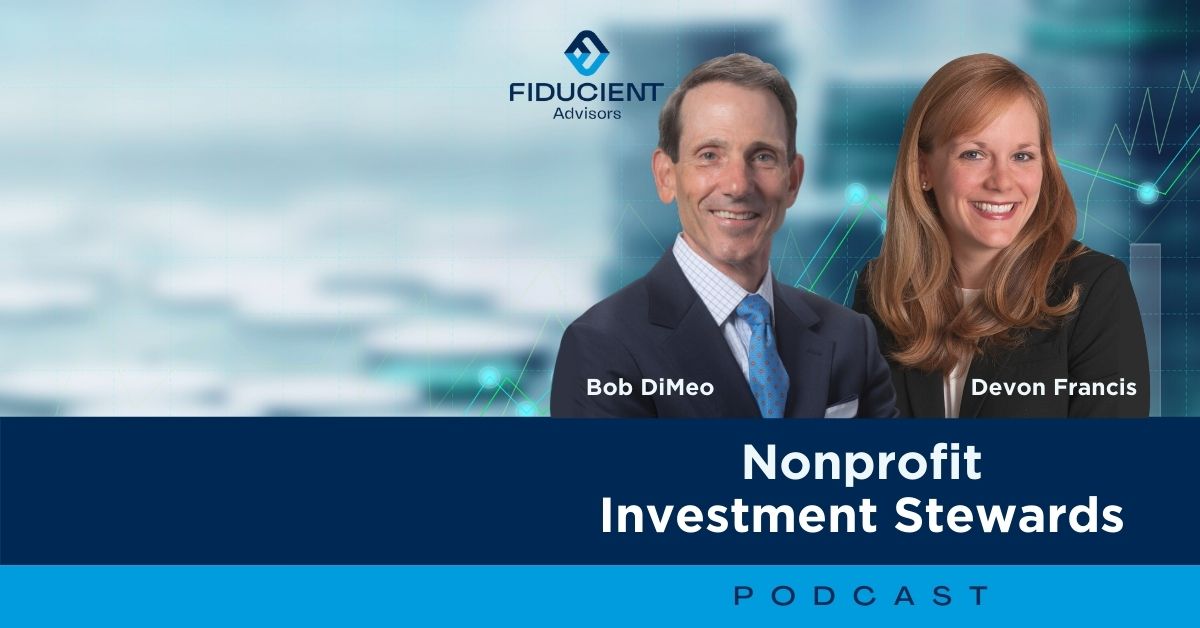 Episode 28 – How Nonprofits Can Drive Results Through Diversity, Equity, and Inclusion — With Cynthia Primo Martin
Episode 28 – How Nonprofits Can Drive Results Through Diversity, Equity, and Inclusion — With Cynthia Primo Martin
Focusing on diversity, equity, and inclusion (DEI) is more than just the "right thing to do." It can help your nonprofit make better decisions and achieve greater results.
In this episode, Bob DiMeo and Devon Francis speak with Cynthia Primo Martin, founder of the Trustees of Color initiative. They discuss actionable strategies to create diverse investment committees, overcome common DEI challenges, and leverage DEI initiatives to achieve your core organizational mission.
You will learn:
Top recruitment and selection practices for nonprofit boards and investment committees

Why nonprofit leaders should be intentional with their DEI efforts

How "board readiness" helps you overcome personal biases & become more accessible

How diverse committees are more likely to achieve better investment returns

And more!
Tune in to gain valuable insights into how DEI plays an important role in charitable organizations.
Resources: Email the Stewards | Fiducient Advisors | Bob DiMeo | Devon Francis | Cynthia Primo Martin on LinkedIn | Contact Cynthia: (302) 540-0196 or CPrimo@comcast.net | "Handbook for Nonprofit Leadership: Recruiting, Training and Engaging Trustees of Color" by Cynthia Primo Martin | "Diversity of Asset Managers In Philanthropy" by Global Economy Group | "Madam C. J. Walker's Gospel of Giving: Black Women's Philanthropy during Jim Crow" by Dr. Tyrone McKinley Freeman | "Focus on Diversity, Equity and Inclusion" by Devon Francis
About Our Guest:
Cynthia Primo Martin is the founder of the Trustees of Color initiative, whose mission is to ensure that nonprofit boards are inclusive of people of color. Cynthia has served as a director and trustee of many nonprofit organizations, including the University of Delaware, Delaware Symphony Association, African-American Endowment Fund at DCF, and the Waterson Family Foundation. Earlier in her career, she served as human resources and equal employment opportunity director for a major insurance company. Cynthia is also the author of "Handbook for Nonprofit Leadership: Recruiting, Training and Engaging Trustees of Color."
Podcast: Play in new window | Download | Embed