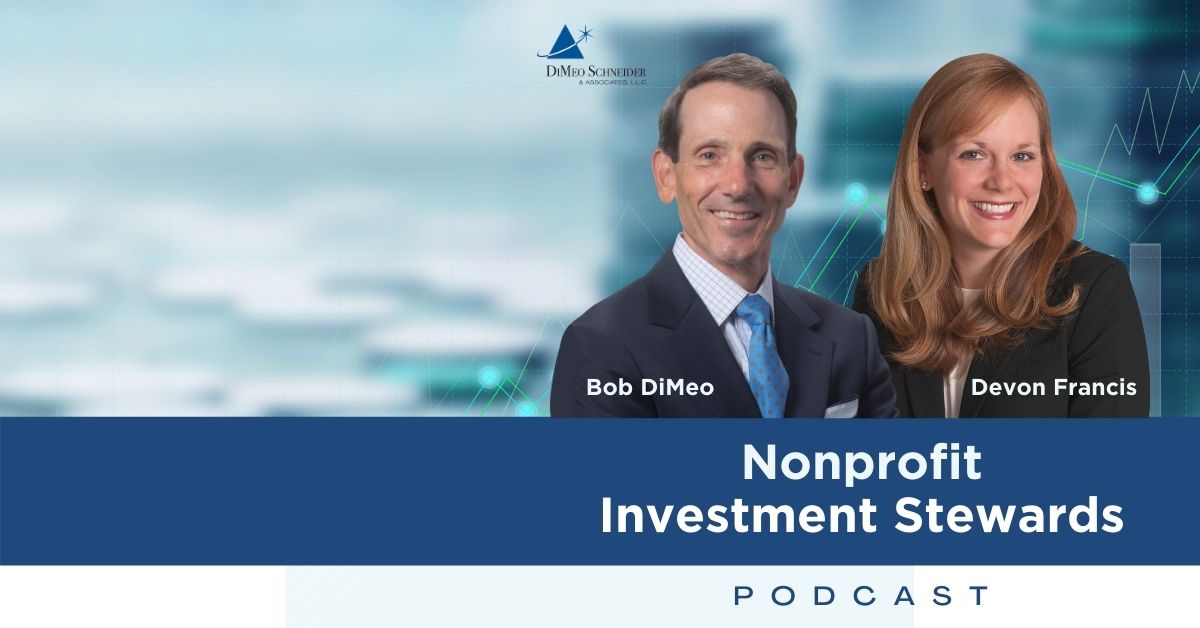 Episode 31 – Behind the Scenes of a Successful Foundation with Jay Ruderman
Episode 31 – Behind the Scenes of a Successful Foundation with Jay Ruderman
Are you looking for proven strategies to help your foundation thrive?
In this episode, Bob DiMeo and Devon Francis speak with Jay Ruderman, president of the Ruderman Family Foundation. Jay reveals principles that have guided the Ruderman Family Foundation in making prudent management, investment, and strategic decisions, and explains how other foundations can emulate their success.
You will learn:
Why nonprofits should focus on both advocacy and funding to amplify their impact

An unconventional way to look at ESG investing that leads to "double impact"

How to identify unique charitable opportunities and avoid replication

And more!
Tune in to learn how you can lead your foundation to success!
Resources: Email the Stewards | Fiducient Advisors | Bob DiMeo | Devon Francis | Jay Ruderman on LinkedIn | Ruderman Family Foundation | All Inclusive With Jay Ruderman (Podcast) | How To Make Your Investment Committee More Effective
About Our Guest:
Jay Ruderman is the President of the Ruderman Family Foundation, which focuses on the inclusion of people with disabilities worldwide and educating Israeli leaders on the American Jewish community. He also has served on the Board of Directors of the Jewish Funders Network and is a member of the American Jewish Joint Distribution Committee Executive Committee. In the fall of 2001, Jay became Deputy Director of the American Israel Public Affairs Committee (AIPAC) in New England. In 2005, Mr. Ruderman enlisted in the Israel Defense Forces (IDF), and became the liaison between the IDF and Diaspora Jewry. After his service in the IDF, he returned to AIPAC as the Leadership Director for AIPAC in Israel.
Podcast: Play in new window | Download | Embed