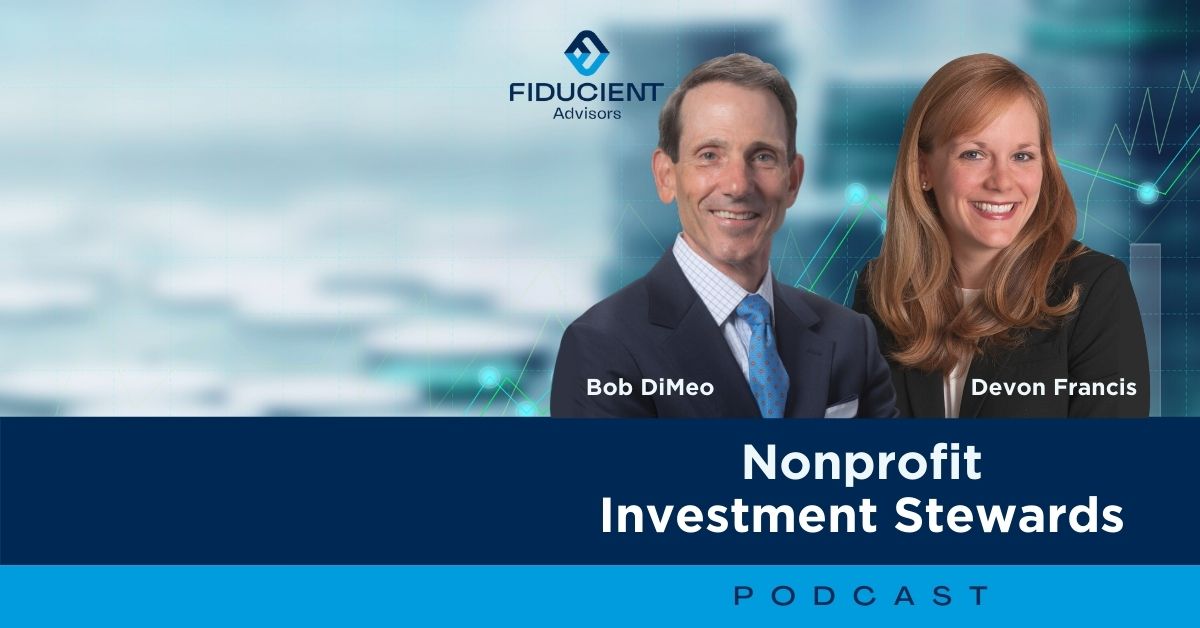 Episode 33 – Future Outlook on Equity Markets (2021 Year-end Updates) with David Bianco
Episode 33 – Future Outlook on Equity Markets (2021 Year-end Updates) with David Bianco
As the calendar flips to a new year, are you curious about what to expect from equity markets — both in the USA and globally?
In this episode, Bob DiMeo and Devon Francis are joined by David Bianco, CFA, chief investment officer for the Americas at the DWS Group. As one of Wall Street's best known strategists, David shares timely insights on the current state of equity markets, along with portfolio management tips for 2022 and beyond.
You will learn:
The primary reason behind high current valuations

How to guard your nonprofit's investment portfolio against future inflation risk

Why ESG investing is here to stay

Key market trends and returns since the beginning of COVID-19

And more!
Tune in to discover what you can expect from the equity markets moving forward!
Resources: Email the Stewards | Fiducient Advisors | Bob DiMeo | Devon Francis | The DWS Group | David Bianco, Americas CIO
About Our Guest:
David Bianco, CFA, is the chief investment officer for the Americas at the DWS Group. David is a sought-after Wall Street strategist who publishes his own research, which appears in many publications and media outlets, including CNBC. With more than 20 years of investment research experience and a decade of experience as an equity strategist, David has held the position of Head US Equity Strategist for Bank of America Merrill Lynch Investment Research and Global Wealth Management. Before BofA, he spent seven years at UBS and five years at Financial Account Standards Board's Financial Accounting Standards Advisory Council.
Podcast: Play in new window | Download | Embed