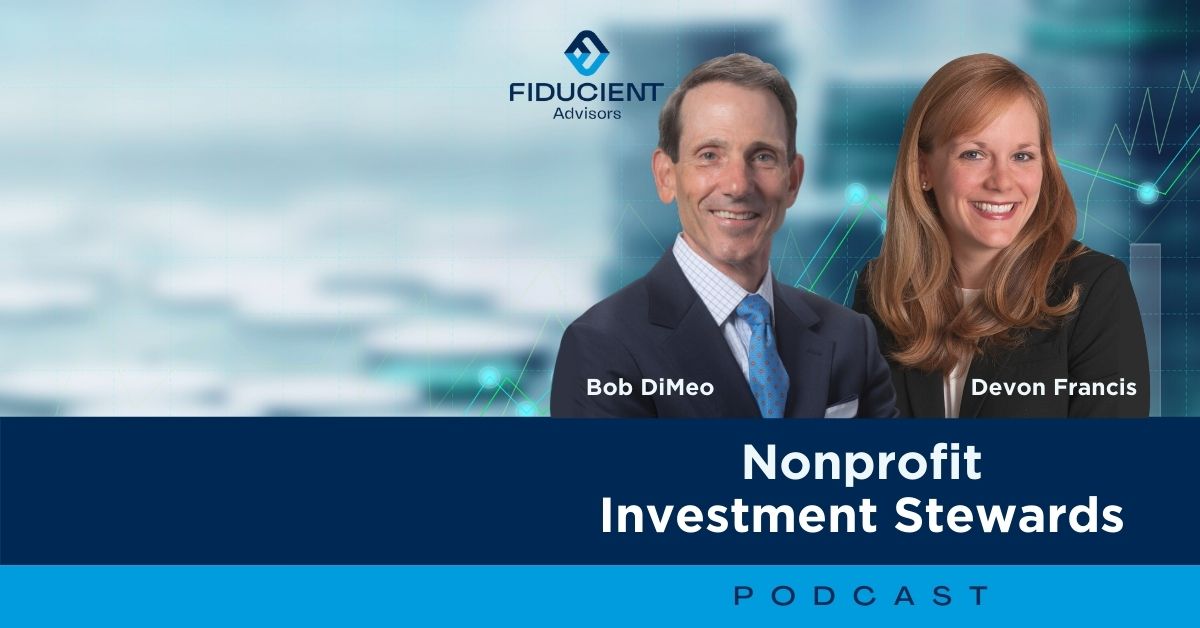 Episode 38 – How Nonprofits Should Manage Large Cash Inflows with David Piccerelli
Episode 38 – How Nonprofits Should Manage Large Cash Inflows with David Piccerelli
There may come a time when your nonprofit experiences a large inflow of cash. For some organizations, this happens when they're not expecting it at all!
In this episode, Bob DiMeo and Devon Francis speak with David Piccerelli, president at WSBE Rhode Island PBS and a client of Fiducient Advisors, who has experience in managing an endowment that went from zero to $80 million overnight.
You will learn:
The first step you should take before investing your newfound wealth

How to have an investment committee and an asset allocation strategy prepared in advance

Potential impact of large cash inflows on your organization's operations

How Rhode Island PBS built a roadmap for its strategic vision

And more!
Tune in to learn how you can effectively manage and invest your newfound wealth!
Resources: Email the Stewards | Fiducient Advisors | Bob DiMeo | Devon Francis | David Piccerelli on LinkedIn | Rhode Island PBS | Our Research and Insights | Our Blog | Our Podcast
About Our Guest:
David Piccerelli is the president of WSBE Rhode Island PBS, a role that he assumed in 2010 after having served as PBS' vice-president and chief financial officer. David has overseen some very impressive projects and endeavors during his tenure with Rhode Island PBS, including shepherding the station's complex multimillion dollar conversion from analog to digital broadcasting in 2009 and moving from state ownership to becoming an independent community licensee in 2012. David holds a BS in accounting from Bryant University and serves on a number of professional public broadcasting committees and associations. He is a member of the board of Providence Business Loan Fund and is an avid golfer and a food and wine enthusiast.
Podcast: Play in new window | Download | Embed