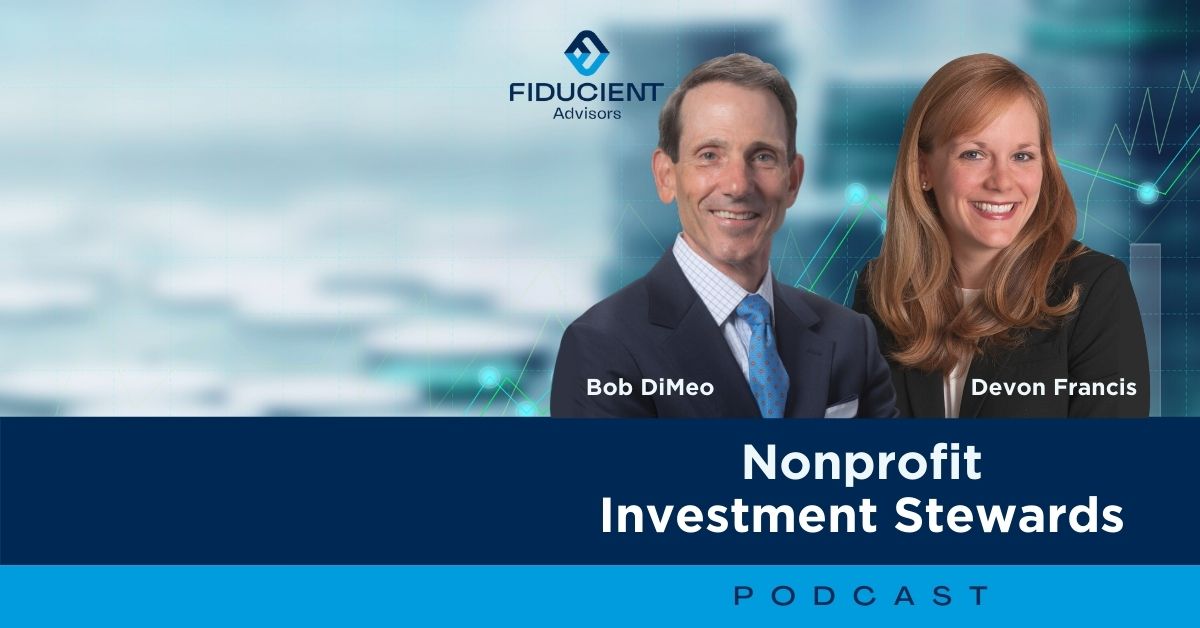 Episode 54 – Four Action Items To Combat Market Volatility and Uncertainty
Episode 54 – Four Action Items To Combat Market Volatility and Uncertainty
The traditional 60/40 stock/bond portfolio is on pace for its worst performance in 80 years and Treasury bonds might register their worst performance in 200 years! Investor anxiety seems to be rising in lock-step with interest rates.
All this contributes to a high level of uncertainty for those who oversee endowments and foundations.
In this episode, Bob DiMeo and Devon Francis help investment committees (or any nonprofit leader overseeing investments) combat market uncertainty through four key action items.
You will learn the following:
Why good stewards need to separate today's news from the noise

Important considerations regarding expected investment returns moving forward

Insights into alternative asset classes, especially in light of higher interest rates

An important step in ESG investing that many organizations are overlooking

And more!
Resources: Email the Stewards | Fiducient Advisors | Bob DiMeo | Devon Francis | Insights by Fiducient Advisors (Research, Blogs, Podcasts)
Podcast: Play in new window | Download | Embed