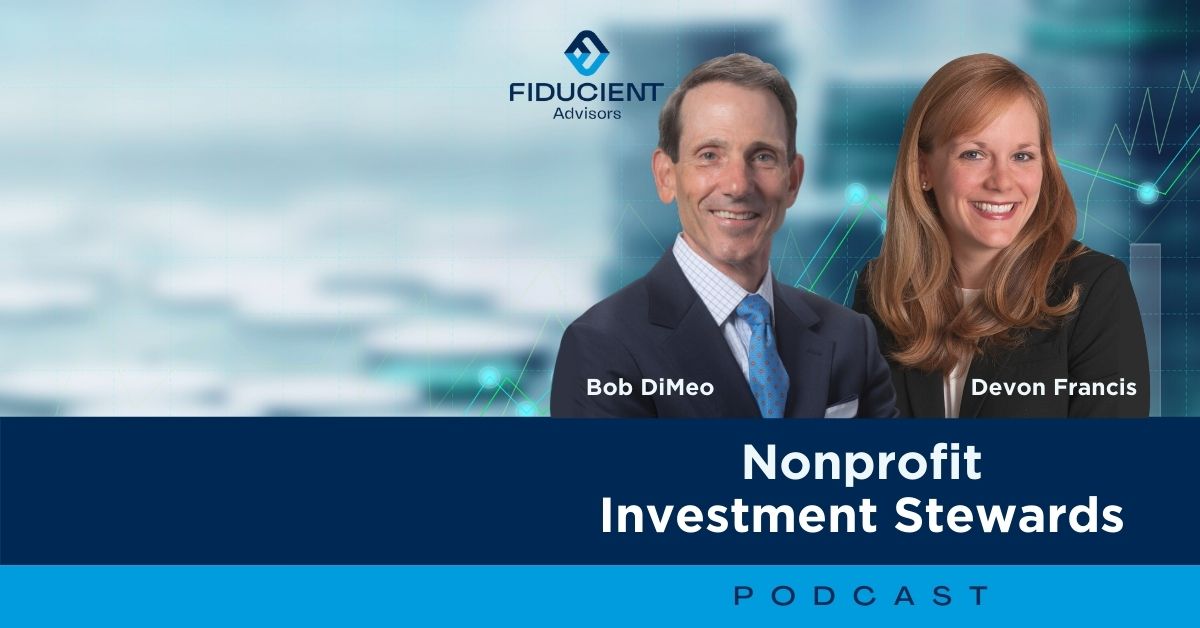 Episode 25 – How Storytelling Can Benefit Your Endowment — With Park Howell
Episode 25 – How Storytelling Can Benefit Your Endowment — With Park Howell
Oftentimes, the best way to communicate your nonprofit's core values and mission to your audience is through storytelling.
In this episode, Bob DiMeo and Devon Francis are joined by Park Howell, founder of Business of Story, brand storytelling strategist, and international keynote speaker. As the world's most industrious storyteller, Park discusses how charitable organizations can craft and leverage compelling stories to communicate their investment strategies, exceed their fundraising goals, optimize their mission-aligned message, and ultimately amplify their impact.
You will learn:
How storytelling can improve your message to your endowment stakeholders

The ABT (And, But, Therefore) narrative that adds meaningful context to financial data

How storytelling turns your nonprofit into a purpose-driven brand that resonates strongly 

Why stories are a crucial component of ESG investing

And more!
Tune in to learn how you can help your nonprofit prosper using the art of storytelling!
Resources: Email the Stewards | Fiducient Advisors | Bob DiMeo | Devon Francis | Park Howell on LinkedIn | Business of Story | The Business of Story Podcast | The ABT's of Selling™ Course | Brand Bewitchery: How to Wield the Story Cycle System™ to Craft Spellbinding Stories for Your Brand | The Narrative Gym for Business: Introducing the ABT Framework for Business Communication and Messaging | Nicholas Kristof's Advice for Saving the World | How To Make Your Investment Committee More Effective
About Our Guest:
Park Howell is the founder of Business of Story, through which he has helped thousands of purpose-driven leaders master business storytelling and grow through a crystal clear vision and mission. As the world's most industrious storyteller and a 30+ year veteran of branding, marketing and sales, Park works internationally with brand leadership, their marketers and sales teams to help them craft and tell endearingly authentic stories that sell. In addition to being an expert storytelling coach, Park also hosts the popular Business of Story podcast ranked among the top 10% of downloaded shows in the world.
Podcast: Play in new window | Download | Embed