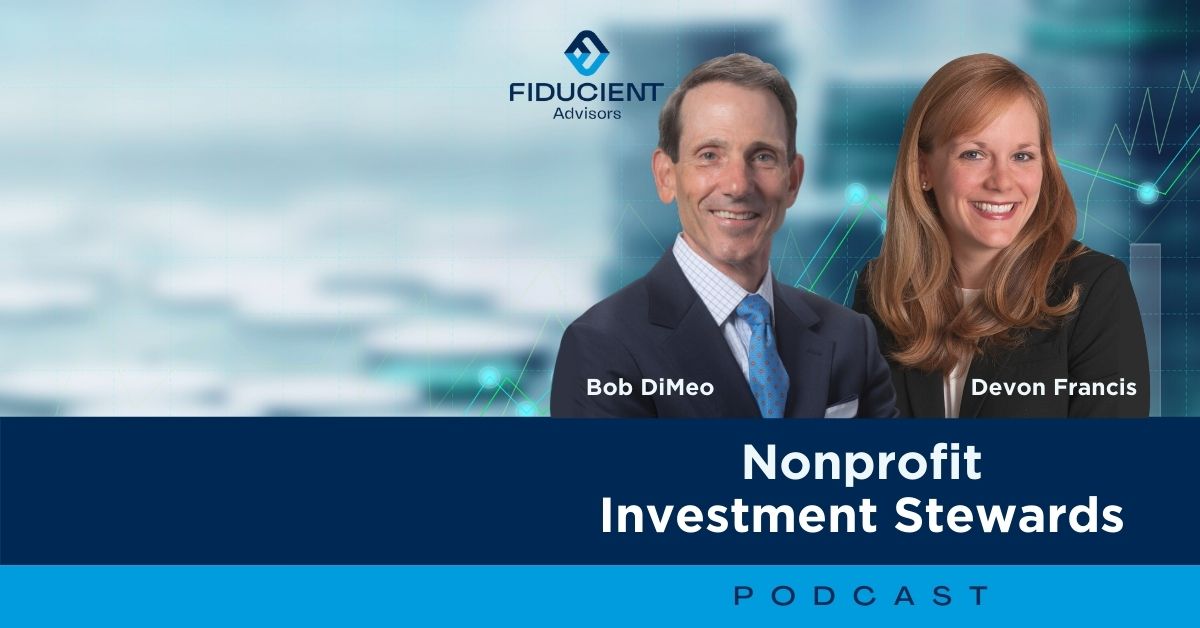 Episode 18: How Nonprofit Leaders Can Overcome Today's Challenges – With Dennis Morrone
Managing liquidity, identifying suitable governance policies, and building the right investment committee are just a few of the challenges that nonprofits face on a regular basis.
How can you navigate these challenges with greater ease?
Find out in this episode, as Bob DiMeo and Devon Francis talk with Dennis Morrone, managing partner of Grant Thornton LLP's not-for-profit and higher education practices. Together, they provide proactive solutions to common challenges that nonprofits face in every sector.
You will learn:
How to evolve your nonprofit's governance structure and adapt to the changing environment

Scenario planning for endowment and enterprise risk management

How to align your audit, finance, and investment committees

The impact of COIVD-19 on various nonprofit sub-sectors

And more!
Tune in now to learn how you can overcome challenges faced by nonprofit leaders!
Resources: Fiducient Advisors | Bob DiMeo | Devon Francis | EMAIL the STEWARDS | FREE GUIDE: 6 Tips to Managing Nonprofit Investments | Dennis Morrone | Contact Dennis | Grant Thornton | Focus on 5 areas for post-pandemic recovery
Podcast: Play in new window | Download | Embed